iPhone 5S /6, iPad Mini 2 & iPad 5 could feature Corning Lotus XT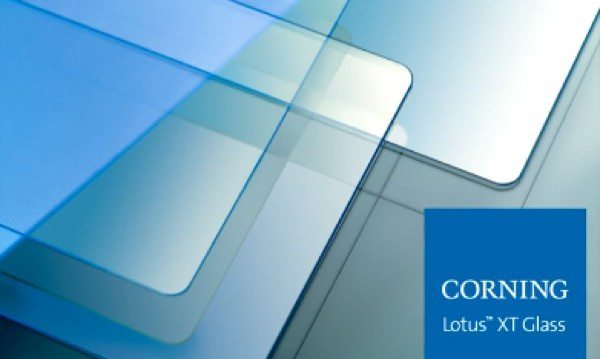 The Apple iPhone 5S, iPad mini 2 and iPad 5 are all devices provoking attention at the moment as the next iterations in their respective lines. None of these has been officially named yet and many are also referring to the next iPhone as the iPhone 6. We've posted many times now about various leaks and rumors on all three devices and today we have news that new Corning Lotus XT Glass may be used on these products.
Recently we've informed readers about new possible input features for the iPhone 5S/6 and also showed some leaked components said to be for this device. We also told yesterday about suppliers being selected for the display panels for the iPad mini 2 but this is the first time we've heard about the possibility of Corning Lotus XT Glass.
Apple currently uses Corning Glass for its iPhones and iPads and so it makes sense that if Corning was to come up with a new improved glass Apple would also use this for its future devices. Corning has been developing its Lotus XT Glass, said to be thinner and stronger and designed for high-performance displays, such as Apple's Retina display.
The upcoming Lotus XT would be easier for Apple to work with and is also said to increase yield while cutting manufacturing costs. The key benefit of this new glass is that it allows more light through which means the backlight has to do less and this will increase the vibrancy of colors and reduce power consumption. Cult of Mac reports that this Lotus XT Glass looks as if it could be a "prime contender" for the iPhone 5S, iPad Mini 2 and iPad 5.
Corning has just announced the commercial use of Corning Lotus XT Glass and will be showing this latest innovation at SID Display Week in Vancouver from May 21 to May 23. You can see a Corning video below this story that introduces the Lotus XT Glass, why the company developed it and how it responds to changing market demands.
This is an interesting development and hopefully the closer we get to the release of the iPhone 5S or 6, iPad Mini 2 and iPad 5, the more we'll hear about whether this new Corning Glass will be used for these devices. Do you think that Apple will be ready to use Corning XT Glass on these upcoming devices? What else would you like to see for the next iPad, iPad mini and iPad? Let us know with your comments.