New iPad 5 release starts tactical price drop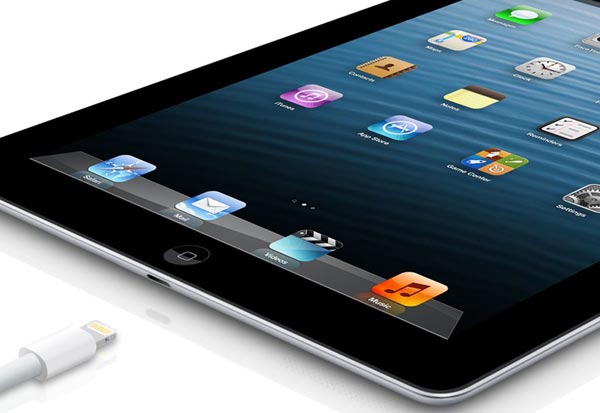 Wild iPad 5 release date rumors have been flying around for months with the majority of these predictions being proved wrong, and this includes a number of blogs claiming Apple's 5th generation iPad would launch in March/April thanks to insider sources, then we heard middle of this year thanks to industry insiders. It now seems pretty clear that Apple will deliver a new iPad 5 towards the end of this year and set the release date around one year since the last update.
The iPad mini 2 is likely to launch around the same time and current users are clear on what they want, which top of the list for iPad mini features and iPad 5 features is multitasking. One of our readers simply said, "Dual screen for real multitasking, water and dust proof with quad core". Do you know what you want from the new iPad 5 or mini 2?
Expected new iPad 5 starts annual price drop — Apple's official store never normally gives a discount, if they do it's a tiny reduction, but the retailers looking at their iPad 4 stock will deliver a better price drop long before the iPad 5 release date. This is due to these retailers learning from experience that leaving a price drop too long could result in shoppers only wanting the latest model.
We have already heard about retailers cutting iPad 4 and mini prices this week, which over the past couple of weeks has included Walmart cutting $30 as an early taste of things to come. Retailers know delivering a small reduction around 5 months before iPad 5, or iPad mini 2, will move stock faster and will help reduce the chances of being left with old models when the next-generation launch around October.
Not only are retailers like Walmart cutting the current iPad price, but they are also running down stock, according to Phones Review readers, which is supported by store employees stating, "64GB iPad stock is hard to come by". We still have months to go before any new iPad will release, so in our opinion this is just retailers testing the water with small price cuts to make sure they clear all stock before October.
Bottom-line: retailers will be very tactical when it comes to price cuts and have a few years experience now when it comes to new Apple products launching, which can be very hard for retailers to predict considering Apple's obsession with secrecy and last minute announcements for new products.
Would you purchase one of the current models if the price is right, or are you holding out for a new iPad 5 or mini 2? You can read about the need for comfort vs. battery life in the next-gen models, and that article also includes some rumored specs arriving from the supply line in the past few days. If you were going to purchase a current iPad model, what sort of discount would you like to see?