Hisense Sero 7 tablets offer worthy cheaper Nexus 7 alternative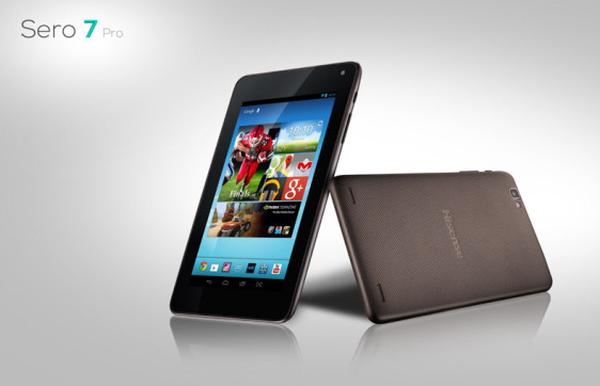 The lower end of the Android tablet PC market is awash with cheap Chinese devices that don't quite cut it when compared to market leader the Nexus 7, but the Hisense Sero 7 range of devices offer a worthy cheaper alternative.
A few days ago the Hisense Sero Pro 7 tablet PC leaked but now the company has unveiled the device along with the cheaper Sero 7 LT, which will both be available from today at a number of Wal-Mart stores across the US for only $99 and $149.
The cheaper model features a 7-inch touchscreen display with a resolution of 1024 x 600 and powered by a dual core processor clocked at 1.6GHz with 1GB of RAM running the Android 4.1 Jelly Bean operating system.
There is only 4GB of internal memory but unlike the Nexus 7 this can be boosted by another 32GB via a microSD card, and you will also find a 0.3-megapixel front facing camera. But the Hisense Sero Pro 7 at only $149 looks the better option as the extra $50 gets you a whole lot more for your money.
The Pro version of the device has a 7-inch screen but with a resolution of 1280 x 800 that has the quad core Nvidia Tegra 3 processor under the hood clocked at 1.3GHz also with 1GB of RAM but running the later Android 4.2 Jelly Bean firmware.
You also get two cameras on this model with a 5-megapixel unit on the rear while around the front is a 2-megapixel unit, while internal storage is 8GB and expandable up to another 32GB, and you are also treated to Bluetooth and NFC connectivity as well.
Currently it is not known if the devices will be available in other regions outside of the US, but we will keep you updated with release news.
Source: TechRadar.