Google X Phone with dream scenario camera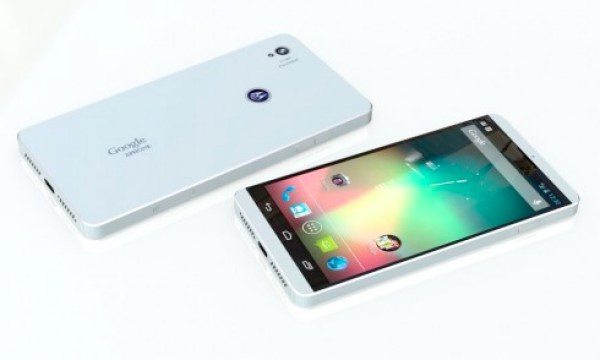 For some time now there have been rumblings of a Google X Phone, also referred to as the Motorola X. This device is attracting a lot of attention and today we thought we'd share with you a Google X phone dream scenario, made by Motorola but with a Nokia PureView camera.
Okay, so this is not ever likely to happen but we thought it interesting enough to show our readers as it's a very neat concept design. From time to time we like to look at such imaginings as they can give us a good idea of what future products could look like and this concept for the Google X phone was envisioned by Jason Chen.
It was designed using Cinema 4D and although this concept is a Motorola device it has leanings towards both the iPhone and HTC One. On the reverse of this device the Motorola logo appears that could be utilized as a touch button. At the bottom you can see a microUSB port along with speakers and imagined specs include a 4.7-inch full HD display, Qualcomm Snapdragon 800 processor and 2GB of RAM. It would all run Android 4.3 or Android 5.0 Key Lime Pie.
This Google X design is sleek and slim measuring only 7.2mm thick/thin and as far as that dream camera scenario is concerned it has a Nokia 13-megapixel rear view PureView camera. Now that's something that plenty of people would like to see. We think this is another impressive design from Jason Chen and wonder what he'll come up with next.
For recent news on the real Google/Motorola X phone we recently told how it could come to Verizon and Sprint as well as AT&T and also showed a previous concept of the phone so hit the links if you want to see those articles. While we wait for some concrete information on the Google X or Motorola X phone we'd like to hear your thoughts on this concept design.
Would you like the real Google and Motorola X phone to look like this? What do you think of the idea of the Motorola logo on the reverse being used as a touch button? Let us know with your comments.
Source: Concept Phones