New 2013 iPhone models rumoured to be more colourful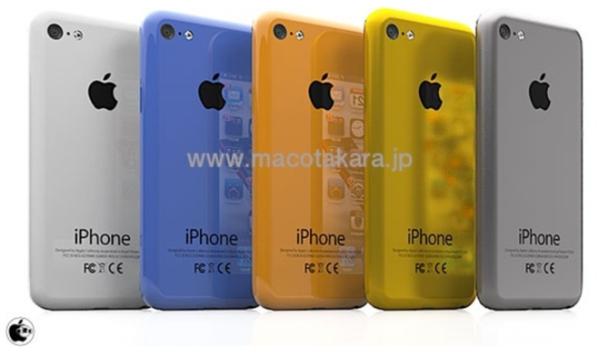 We are only a few weeks away now to this year's WWDC event with the keynote speech being made on June 10th, and while it is not thought that the company will be revealing any new hardware until later in the year rumours continue to emerge. Now there are new claims that the iPhone 5S and a Budget iPhone will get a more colourful release with the main device also getting a dual LED flash.
There has long been talk that Apple would finally provide an iPhone model with more colour options, and now more sources are claiming that the iPhone 5S and the long rumoured budget model will be getting more colour choice.
Again it is being claimed that the budget iPhone model will see an initial limited production of units for the company to test the response to the device, and the cheaper option will be treated to a wide range of colours.
These are said to include gold, grey, navy, orange, and white while other sources have stated that there will also be pink and yellow, but black will remain an exclusive colour for the main iPhone handset.
After the trial run of the budget iPhone model the device would hit mass production between July and September before being pushed out to consumers, and the iPhone 5S is also being tipped to be more colourful with more than three choices suggested.
It is being claimed that besides the usual black and white Apple is considering to offer green and gold options as well, and falls in line with previous reports of SIM trays for the iPhone 5S appearing in different colours.
The same report also claims that the iPhone 5S will feature a dual LED flash to accompany the camera, and the microphone placed on the back will now be a circle instead of the tiny unit that is used now.
Source: Macotakara via Google Translate.