Samsung Galaxy S4, Nexus 4 battery life increases via app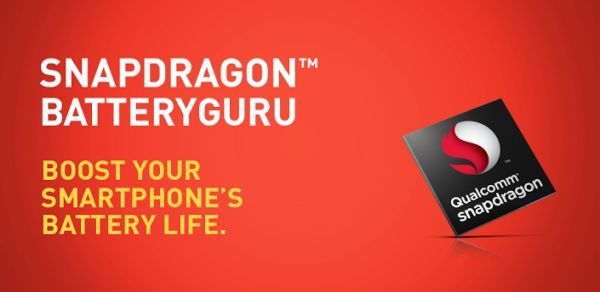 The smartphone is more like a companion now rather than just a tool, we use them for videos, browsing the web, playing games, and so forth, they are apart of our daily lives and it seems we cannot do without them. I mean we even take them to bed with us now, so it stands to reason with such constant use the battery life is taking a pounding.
The battery life on most smartphones do not last long at all so it is inconceivable that the battery doesn't even last an entire workday. This is why Qualcomm decided to create Snapdragon BatteryGuru, which is a free Android app for Snapdragon-powered mobile devices that boosts battery life.
The Capabilities of Snapdragon BatteryGuru
The Snapdragon BatteryGuru app provides Android users tips on how to use your device in order to reduce unnecessary background activity, it also shows where the top hotspots are, which in a nutshell lets you know when to turn on Wi-Fi when it is needed, and most importantly dependant on the users unique pattern of use when deciding to refresh your apps.
Snapdragon BatteryGuru is superb and gets the most out of your battery, what we have learned is smartphones such as the Galaxy S4 and Nexus 4 is that the battery life increases via app.
It is a great relief that you can use an app that helps with getting more from your battery with fewer charges, and one that improves overall user experience by intelligently making changes and acts as a battery life extender.
Below you can see a number of fact sheets showing much more information about the app and its features, to look at each of the informative photos below please click on them and once new window has opened click again to enlarge, you can also zoom on each one to make them even bigger.
What The Users Are Saying
"Improvement seen for my Nexus 4 – at the end of the day there is far more battery life remaining than without the app."
"Running on Nexus 4 and Galaxy S4, for me seems to boost my battery by about 30%."
"This application being only in beta has already been amazing. It's nearly doubled my battery and significantly mineralized the idle battery drain. No more worrying about whether or not my phone will die overnight. It's brilliant! Can't wait for this application to come out of beta."
"I have never been able to use my phone all day without draining the battery. Today I used it twice as much and still have plenty of battery! Yes it takes 4 days to learn your phone but it's worth it. I love this app and it is still only in beta. It will be on every phone I use from now on."
"The app stopped my charging when I try to charge my phone or will always say fully charge when it's not… Making this app unusable."
Please do let us know if you are using the Snapdragon BatteryGuru, is this app giving you more battery life? No matter if the answer is yes or no please let us know what smartphone you have tried it on and what you think, thanks. We have also added a video for you to watch, enjoy.