Samsung Galaxy S4 cases with style and colour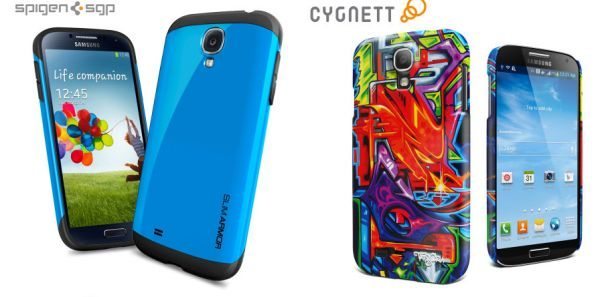 There are too many drab and uninteresting Galaxy S4 cases in the world. In this article, we'll have a look at five that provide a much-needed dash of style and colour.
Please do take a look at the colourful and stylish Samsung Galaxy S4 cases below and decide what one is the best.
5. Polka Dots Flip Case — Pink
Polka dots and pink are a strong eye-catching combination, so it's with this case that we'll start our list. The case is cheerful and chic, with a simple flip case design that will protect the screen of the Samsung Galaxy S4. The Polka Dots Flip is also available in red, which is a little less brash.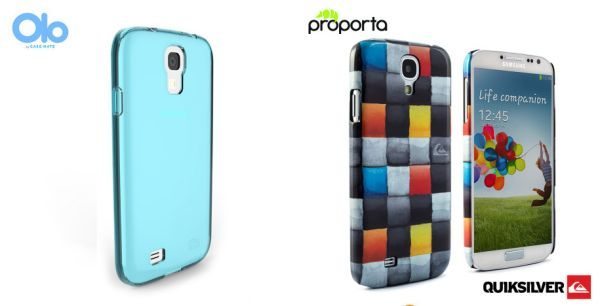 4. Olo Glacier Case — Blue
This is definitely the simplest case on the list, but it still manages to be one of the most attractive. With a translucent blue design reminiscent of ice, the Olo Glacier is well named. The case is really thin too, adding very little to the Galaxy S4's natural size. The only downside to this case is that it looks a lot cooler (no pun intended) on the white version of the S4 than the black.
3. Proporta Hard Case – Quiksilver Redemption
This is one of most popular cases for the Galaxy S4, and it's easy to see why. The Proporta is a good combination of a slim, hard design with a simple yet effective painted chequered pattern. With seven different colours and minimal logos, this is a case that adroitly walks the line between eye-catching and sophisticated.
2. Spigen SGP Slim Armour Case — Blue
Of all the cases on this list, this one is my favourite. While it's not as colourful as our winning entry, it's got a cool futuristic two-tone look and offers a good amount of protection as well. That protection comes thanks to its dual layer design, which marries and TPU inner layer with a hard polycarbonate shell. I've shown it in Blue here, but it's also available in equally bright Red, a more sedate Slate, as well as boring Black or White.
1. Cygnett Icon Art Series – TATS CRU
Despite the rather crass identifier, this is certainly one of the most colourful Samsung Galaxy S4 covers I've ever seen. The artwork comes from street art collective TATS CRU, and incorporates a lot of bold colours laid out in a pleasing fashion. If you're looking for an eye-catching urban case, then this is the one to get.
So there you have it – five awesome colourful cases for the Galaxy S4. Thanks for reading the article and be sure to let me know what you think in the comments below!