Black Ops iPhone 5 case, Sector 5 by Element Cases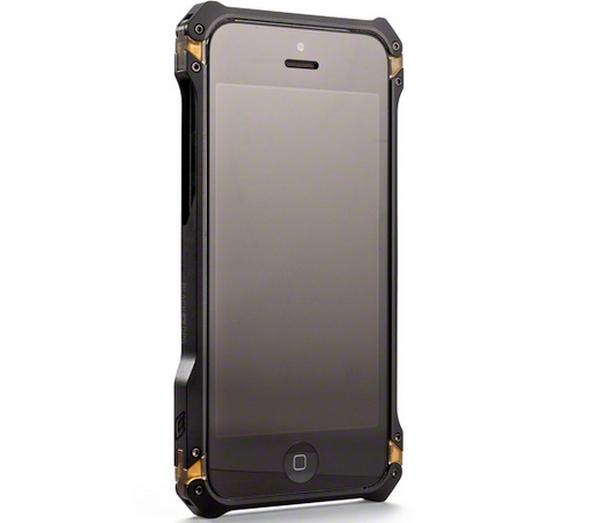 There has long been an argument for and against using a case or bumper on a new smartphone, as some may think covering up a stylish handset that has had a lot of thought put into it by the manufacturer is a shame, while others like to protect their treasured device from whatever life throws at it. Today we have the Sector 5 Black Ops iPhone 5 case brought to you by Element Cases.
The iPhone 5 case that you can see on this page is the new flagship product from the company that features a machined G10 back panel with matching G10 side grips made by Hogue. The case is available in two colour options of either Black or Desert Tan with each finish having an alternate G10 kit.
It is promised to be the most extreme and tough case the company has ever produced and is comfortable and easy to hold, but is also lightweight while being strong. The case can be installed or removed in no time and its design allows for future upgrades or add-ons.
It has been designed and manufactured in the US with T6061 aluminium and comes with a full one year warranty, but it's not cheap though as it will set you back a massive $219.95 and is available here. Below we have embedded a video that gives a review of the case that kicks off by showing all the components that come in the box.
The video then goes on to show you what is involved in the installation of the case to the iPhone 5 before showing the product in place.
Do you like the look of this iPhone 5 case?