Nokia Lumia 925 review and specs visualized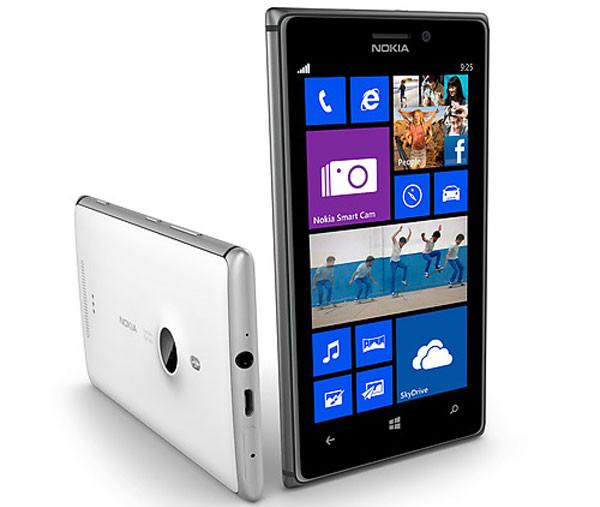 There is no doubt that Nokia is slowly turning the corner and beginning to return to some of its former glories, and recently the Finnish company added to its range of Windows Phone 8 devices with the Nokia Lumia 925, and now it is time for the review and specs visualized.
The specs for the Nokia Lumia 925 are only just a minor bump up when compared to the Lumia 920 but the company has housed all this in a body that has a more premium look and feel to it. In the hand the device has been found to be a lot lighter than its predecessors, and a lot of the main function buttons are now positioned on the edge of the device and work well.
In the review video you can see below the display was found to be above average with reasonable outdoor visibility, and the Nokia Lumia 925 screen specs include a 4.5-inch display with a resolution of 768 x 1280 and 334ppi pixel density. Some of the handsets main negatives where more down to the Windows Phone 8 firmware than the handset itself that will hopefully improve with future updates.
The review continues to look at the operating system and how the device works but we won't spoil the outcome for you. There are also a couple of short videos below that showcase the video capture qualities of the Nokia Lumia 925 including one that was taken inside.
As usual the camera supplied with the handset doesn't disappoint with vivid colours and great low lighting results returned. We even have an unboxing video for you that shows all the accessories you get with the handset.
To quickly recap the Nokia Lumia 925 has a dual core Qualcomm Snapdragon processor clocked at 1.5GHz powering that display we mentioned earlier along with 1GB of RAM. There is either 16GB or 32GB of non-expandable storage depending on region, and the handset features an 8-megapixel rear facing camera with the Nokia PureView technology.
Around the front is a 1.3-megapixel shooter and the handset uses a non-removable 2,000 mAh battery.