FunTab Mini 2 tablet for kids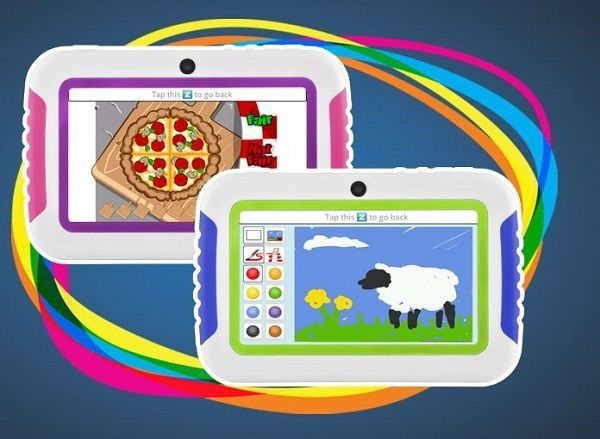 The increase in the use of mobile devices in recent years has seen more opportunities to help us educate our young children, which has been helped by the vast amount of educational applications for all ages. We are also seeing a growing number of child friendly tablets being released and today we have news of the FunTab Mini 2 that is ideal for kids.
This new device is already available via the likes of Amazon and is priced at only $69.99 and has been designed with children in mind. The device features a 4.3-inch display that is running the Android 4.0 Ice Cream Sandwich operating system.
Spec wise the 4.3-inch 480 x 272 multi touch display has a 1.2GHz processor with dedicated GPU and 512MB of RAM powering it, and there is 4GB of internal storage that can be increased by another 32GB via a microSD card.
You even get front and back cameras along with a rechargeable battery that promises up to 5.5 hours of battery life, which is all housed in a tablet that has a rubberized texture that is ideal for those little hands.
Parents can log into the Zoodle's dashboard from any computer to see how their child is progressing and check their online usage, and some of the features installed onto the device include interactive story books, Art Studio, and Video mail with parents able to view these messages and other activates remotely.
Invited members can even send video messages with children being able to reply by using the devices built in camera, and the FunTab Mini 2 comes preloaded with more than 50 apps that include some fun games such as Angry Birds among others. The FunTab Mini 2 retails for $69.99 at both TigerDirect and Amazon.