Android smartwatch specs and pre-order by Androidly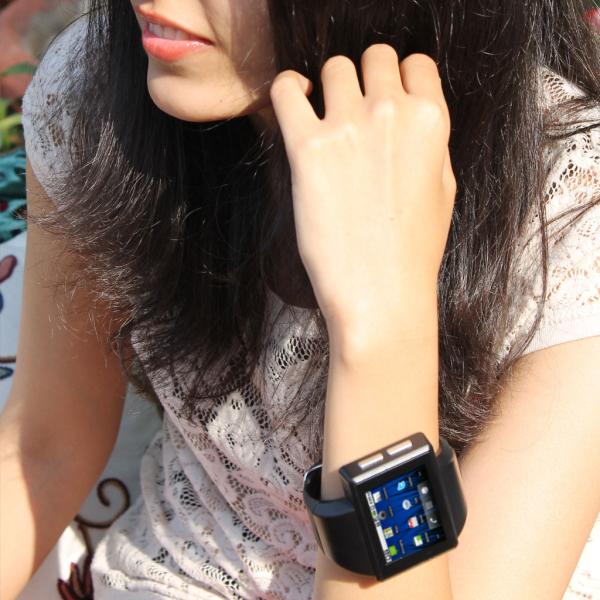 There is a growing trend for various manufacturers to start developing smartwatches with even the likes of Samsung getting in on the act, and today we have news of an Android smartwatch and its specs with a pre-order via Androidly.
If you like the idea of being able to run your Android applications on your wrist the Androidly smartwatch might be for you. The device is the work of a development team based in the UK that will allows users to download and install applications via Google Play.
This will mean the likes of Facebook, Twitter, Google Maps, and other popular applications will be able to be used on a device strapped to your wrist. There is more though as the watch also has some other useful features such as being able to make and receive phone calls, take photos with the built in 2-meagpixel camera, and navigate via the 2-inch touchscreen display that has a resolution of 320 x 240.
The device comes with Android 2.2 and 256MB of RAM along with 512MB of storage and a SD card slot with the company providing an 8GB card, although it can use up to 16GB cards. There is even Bluetooth and Wi-Fi for browsing the web or hooking up to other hardware,
It is available for pre-order via the official website but at the time of writing the pre-order link isn't working, and the Kickstarter link is just taking you to the home page.
Do you like the look of the Androidly smartwatch?