Top 10 classic Windows 8 Phone apps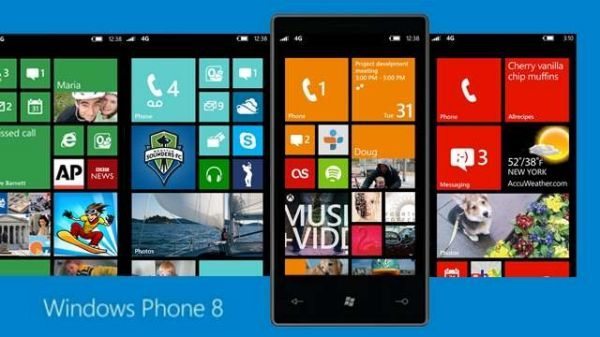 Windows have been the leading platform for desktop, laptops and now smart phones. The latest advancement of technology of the Microsoft arena is the Windows 8 operating system and today we would like to talk about a few apps.
Although there are innumerable features compiling with the windows 8 platform, here suggests the 10 classic features:
Vimeo: Online streaming giant YouTube doesn't channelize nor provide any specific application for watching video bereft browser for free. If that's the case then vimeo is the best alternative. Because of its superb interface it can be used with ease. Be it video in HD mode or high pixel, it launches the video with excellent picture quality. And to add to this, the app is free. All you need is to download and install. It's as simple as tossing a coin.
Xbox Smartglass: This app just serves as a sort of remote controller while watching a show in TV or can be effectively used to transfer songs. Although the transfer is limited to windows phone.
Internet Explorer 10: This explorer comes with advanced option of searching user's desktop or via Microsoft's search engine i.e. Bing. This is done by enabling full virtual keyboards. The various options available in this explorer include magnifier that can magnify a selected area of the screen, quick access commands so as to view and use frequently used programs.
NFC Technology: NFC or near field communication is the latest advancement in communication technology. The use of NFC can empower the transfer of data, wireless connection etc. with other windows mobile present in centimeter range.

Nook: Since Microsoft's windows platform doesn't have an inbuilt e-reader, number of purveyors have been in quick race to grab the driver's seat. Nook is so far the best application pertaining to the e-reader criterion.
Appswitch: as many users have been migrating to the windows 8 platform and as this platform is considerably new then others, with Appswitch users can look for the application that they tend to use in older versions. It can be done by just searching the name of the application and Appswitch will provide the list of similar application that can be used in place of that.
Power Tasks: this is basically a task management app i.e. an extended form of to-do lists. This enables to create lists of works and scrutinize tasks as per priority and due dates. It's a very handy application especially for all those executives.
TuneIn Radio: it's sort of similar to the popular application iHeartRadio. By using this app one can explore more than lakhs of radio stations present worldwide. Broadcasting giants such as ESPN, BBC are also available.
Copilot – this app is used for navigation purposes. Active traffic, turns, speed limit warnings and live traffic information is provided by this app.

Password Padlock: it's an easy and secured way of managing loads of passwords. This encrypts all the passwords and makes a master password that is capable of accessing all the sites.
Phones Review would like to say thanks to Claudia, who is an experienced blog writer. Her articles on Business Objects Training are very particular and informative. The readers are extremely benefited by her writings through her articles. Any user can get her articles by checking her blog, follow me on Twitter, Facebook & Google+.