Wimbledon Championships 2013 app for iPad demoed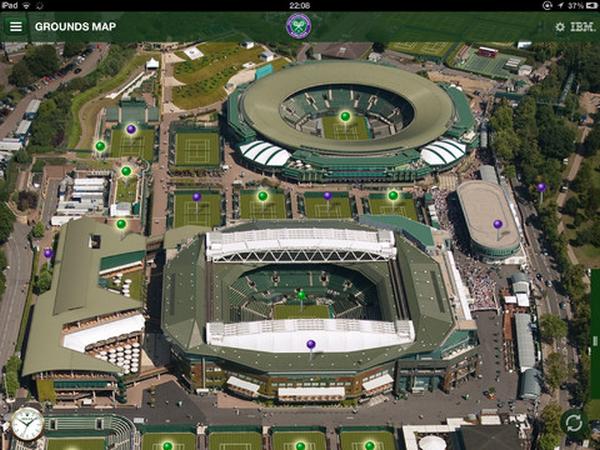 This coming Monday sees the start of this year's Wimbledon Championships even though qualifying for Wimbledon has already been taking place, but the likes of Roger Federer and Andy Murray won't need this thanks to their Wimbledon seedings. Today we have news of the official Wimbledon Championships 2013 app for the Apple iPad.
The tournament begins this coming Monday, 24th of June and runs through to July 7th weather permitting, and the free iPad application that is now available from the App Store has a whole host of features to keep you up to date with all the action if you can't actually be there or in front of your TV.
It will provide all the live scores along with all the results and match statistics, and you can even plan your day with the full schedule of each days play provided. There is even a live blog along with profiles of all the players taking part in this year's event and there are three live radio channels that cover the daily matches.
Two of these channels are dedicated to covering all the action from Centre Court as well as No.1 Court with live commentary from the matches. Other features of the app include detailed photos of the grounds, various videos, live time lapse images from the grounds, favourite player performance alerts, fan feedback, and much more.
We have also embedded the demo video below and to download Wimbledon Championships 2013 app for the iPad head over to the App Store.