iPhone 6 design simplicity mimics iOS 7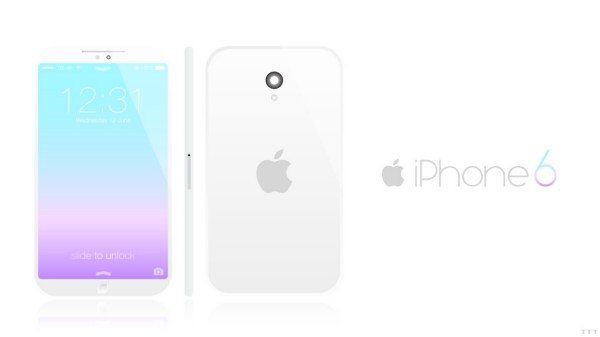 The Apple iPhone 6 is not expected to release until 2014, but it's already attracting a large amount of interest. This may be because the iPhone 5S anticipated for fall is not thought to be more than an incremental upgrade. Many of you will already know about the recent introduction of iOS 7 and how it will have a cleaner, flatter design. Now a designer has come up with a rendering of the iPhone 6 where the simplicity mimics that of iOS 7.
We've seen a multitude of iPhone 6 concept designs and they are always interesting to see, although of course some are better than others. What they all do though is offer us some insight into what could be possible for future iPhone designs. This latest design (see image below) has attempted to envision an iPhone 6 befitting the upcoming iOS 7. The operating system upgrade is heading for a fall release and has a very minimalistic approach that this latest concept reflects.
Some imagined specs are also given by the designer, known as The Techno Toast. These include a 1.9GHz Apple A8 quad-core processor, 4.8-inch Full HD display featuring Gorilla Glass 4, 3GB of GDDR5 RAM, and up to 128GB of internal storage. There's also a microSD card slot for another 64GB of storage expansion, though knowing Apple's aversion to expandable storage this seems like a stretch of the imagination too far.
Other specs provided for this concept look include a 3000 mAh battery and 12-megapixel rear camera. As for the design it features anodized aluminum sides, has a glass front and back and the screen has rounded edges. Specs-wise we think that this iPhone 6 imagining would more than satisfy plenty of people. As for the styling no doubt you will all have your own opinions, but to us it looks ultra-minimalistic, almost to the extent of being barely there!
We'd like to hear what you have to say about this rather understated iPhone 6 concept design that echoes the new-look iOS 7. It's stark and unfussy, but do you think that also makes it unappealing? Alternatively, maybe you're impressed by the imagination of the designer? Let us have your comments.
Source: DeviantArt