World's biggest free word search puzzle game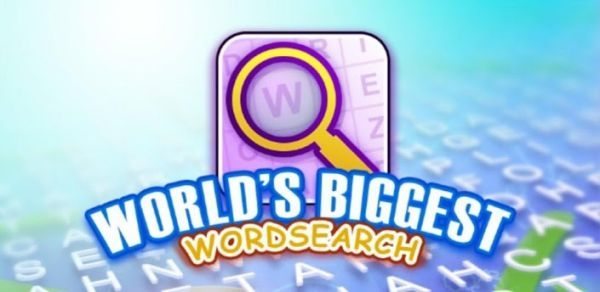 A new game was released last week and it has been regarded as the best in class on all platforms, today we can share with you the stunning and addictive "World's Biggest Word Search" app by AppyNation Ltd.
This new word search puzzle mobile game is by none other than those that created MicroMachines 2, this is a word game well worth installing.
Some say this game can take around 40 hours to complete, but we would say longer, main features include 5,000 words that you will have to find, you will have to collect 45 prestigious trophies, complete all 57 quests and you will also have to finish each of the 361 themed sections.
The player will also have to get all 10 achievements, and will in time find 60 words of the secret message that is within.
This game is said to challenge the world record for the largest wordsearch puzzle ever published, you must complete all challenges etc to move on, can you do it?
The developers of 'World's Biggest Word Search' also created Top Gear Stunt School Revolution and Mashed, and yet again they have created a game well worth playing. We here at Phones Review loves the art whilst playing the game, it is addictive to say the least, especially when you have to find secret words.
Loads of players have already said this game is fantastic, but you do get a few that do not like the game at all. One player that installed the World's biggest free word search puzzle said that this is not a big word search game, it is merely a game with a few hundred small ones with an index in the shape of a grid. The same commenter did go on to say it is nicely monetized though.

Phones Review Says
The World´s Biggest Word Search app is a great game and it is free, for more information please visit Google Play, App Store and Amazon US and Amazon UK.
If you are already playing World´s Biggest Word Search please do post your comments — Please watch the video trailer below.