Sony Xperia Z Ultra thin cases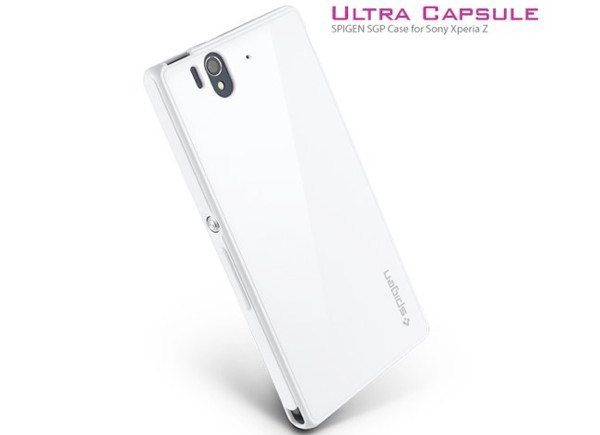 There are some great smartphone accessories around, and today we thought we'd take a look at some Ultra thin cases for the Sony Xperia Z. If you've treated yourself to a spanking new device, you will probably want to keep it looking as pristine as possible, and so a case is always a good option for this. We have some suggestions that may interest you.
We'll begin with the Simplism Ultra Thin Cover Set for Sony Xperia Z from Shop Brando. This case is stylish and yet will still protect your phone from everyday scratches and dust. It has a wrap-around installation that's simple to apply and provides a snug fit for your Xperia Z. It also has a smooth anti-static coating and the lightweight material is so thin that the phone can be held in a stand with its case still on. This case must have been popular as the clear and black color options have already sold out. However the purple case is still available and the price is $24.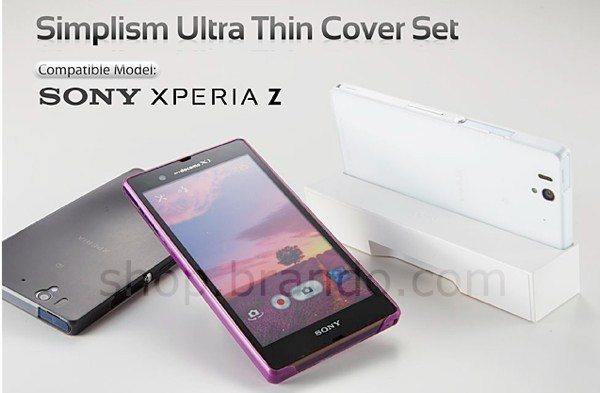 The next case for you to consider is the Imak Ultra-thin PC Colorful Raindrop Series Hard Case for the Sony Xperia Z. This one comes in red or blue color options, although the red one looks more like pink from the images supplied. Either one looks attractive and it's currently priced at $12.40, down from the regular price of $20.67.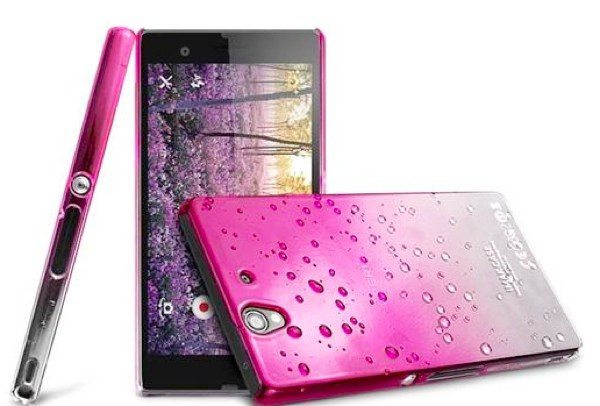 Moving on we have the Incipio Feather Ultra Thin Snap-on Case for the Xperia Z. This offers low profile protection for everyday usage, and it has cutouts for easy access to ports and function buttons. It comes with a clear screen protector, applicator card, and microfiber cleaning cloth and the price is $24.99. Color options are black, iridescent gray, neon pink and neon blue.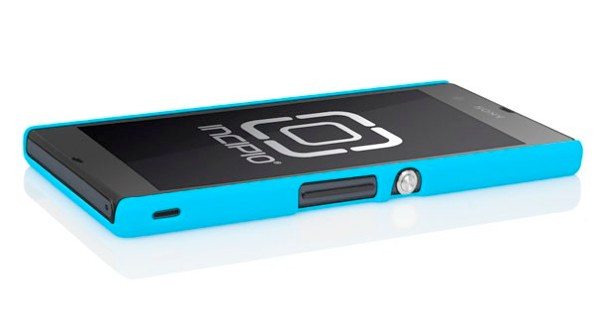 If none of these suit you so far then how about the Sony Xperia Z Ultra Thin PU Leather Flip Case by Cellapod Cases. This one is just £3.95 and features a flip style design, access to controls and functions, a magnetized closing flap, hard shell, and thin design. The color of the case on the link we've provided is white, but it also comes in red, black, purple, or hot pink.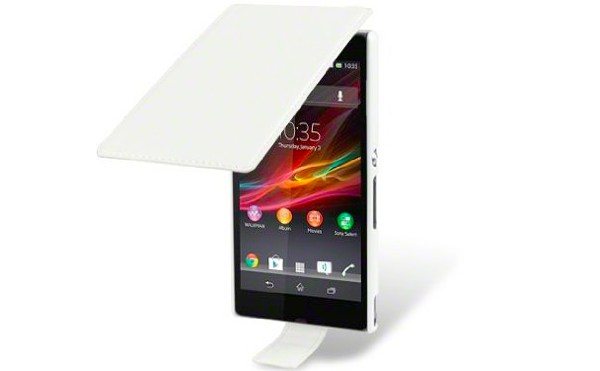 Finally we have embedded a video below this story showing a review of the Spigen SGP Ultra Capsule Case for the Sony Xperia Z. This 6-minute YouTube video give a good all-round look at the case. It retails for around $21.99 in the US from Amazon here, or £16.99 in the UK from Amazon here. The Ultra Capsule case will protect your Xperia Z from scratches and drops, and it's made from thermoplastic polyurethane (TPU) that is tough but also flexible. The case has a glossy pearlescent finish and offers a premium look and feel.
That concludes our roundup of ultra thin cases for the Sony Xperia, and hopefully you will find at least one that suits your needs from this selection. It would be good if you'd let us know if you order one of these cases and what you think of it when you've had a chance to try it out? Alternatively there may be another ultra thin case for the Xperia Z that you'd like to recommend to other readers. Send your comments to let us know.