Lumu Light Meter now supports Android and iPhone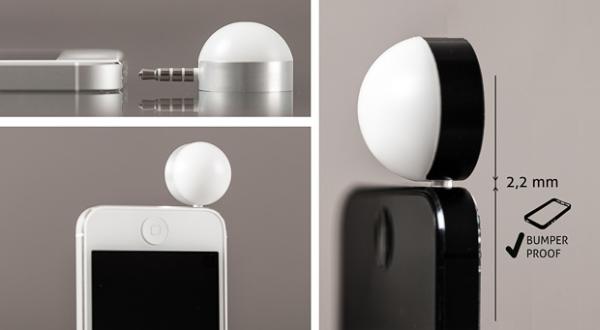 There is no doubt that the cameras fitted to the majority of modern smartphones have come a long way in recent years, but there are still some features where they can still fall down a little such as low light situations. The Lumu Light Meter may be of use though and now supports both the Android and iPhone platforms.
This clever gadget is another project that is over on Kickstarter and at the time of writing has reached $180,055 smashing its $20,000 target with ten days still left to run. The product will replace the need for users to carry around an actual light meter and simply plugs into the handsets headphone jack.
Once the light meter has been attached to the smartphone it works along with the Lumu application to help budding photography enthusiasts to get the correct light readings before using a camera to take a photo.
The application will prove extremely useful as it has the option of saving light readings into cloud storage for using another time, and you can also record voice notes, save image parameters, and store locations.
For Android users there is still some availability left for the $79 price level with the product expected to retail for around $150, which is almost half price but the product is only available for the Samsung Galaxy Note 2, Galaxy S4, and HTC One.
Check out the demo video below or head over to the link above for more information or to leave a pledge yourself.