Limbo game will disturb iOS users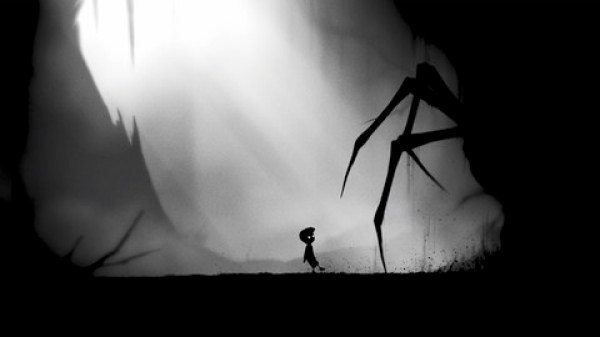 We often bring readers details of new apps, and gaming apps are particularly popular. One game that is attracting a lot of attention right now is LIMBO and although some people might describe it as freaky genius, the Limbo game could disturb some iOS users.
Fittingly, the developer of Limbo is Playdead, as the player dies on plenty of occasions throughout this puzzle-filled platform game. However, although this may sound odd, the game has a rather unique charm and many people will find it a lot of fun. A young boy with no name is the star of the game, which begins with him waking up in a forest. The game unravels with various twists and turns including other locations and characters.
We don't want to give too much away, but you'll need to find a way to get around the obstacles and fatal traps as well as solving mechanical puzzles as you advance. One rather unique touch for Limbo is that it's all in black and white with silhouettes being a major feature. For instance the boy is only ever presented as a blacked-out body, and the only other feature you can see of him is his round white eyes. You'll know he's dead when the eyes close.
This atmospheric game could be highly addictive for those who don't mind the rather dark side to it, although some may find it slightly too uncomfortable or alarming. It's not exactly cheap though at $4.99, but if you like the sound of it then head to iTunes here. LIMBO is rated 9+ so it's not a game for the little ones, and it's requires the iPad 2 or later, iPad mini, iPhone 4S or later, or iPod touch 5th generation.
We're fascinated to know what our readers think of this rather intriguing iOS game. Do you think Limbo sounds like a game you would really enjoy from the App Store, or perhaps you feel it sounds rather sinister? Maybe you've already played the game and could tell us what you think of it? Let us have your comments on LIMBO.