Record calls to PC via smartphone gadget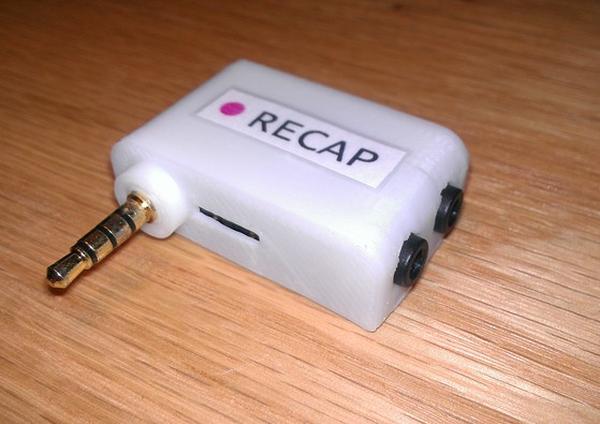 We get to see a whole host of clever new ideas here on Phones Review that can cover a huge variety of ideas and uses, and today we have news of a new smartphone gadget that allows users to record phone calls to a PC without any fuss.
The image and video that you can see on this page is a new gadget that can be found over on the Kickstarter project that is called RECAP, and is an acronym for Record Calls on PC while the actual word is short for recapitulate that means to summarize the main ideas of a speech.
There can be times that you end a telephone conversation and may quickly forget some important points of it, but this is where this clever little gadget comes in to its own. It will let you record both sides of a conversation, transfer voicemails to a computer, and capture any audio that the phone is playing such as music, Skype etc.
It works with the Apple iPhone or Android hardware as well as cordless phones, and audio can be transferred over to a PC, Mac, and a voice recorder. The device plugs into the headset port of your device before connecting a headset to RECAP, and then plugging the provided cable into your PC or Mac.
The product has so far raised $7,250 in pledges with another 9 days still to run and has easily beaten its $1,000 target, and for more information hit the link above or check out the video below.