My Xperia security app update available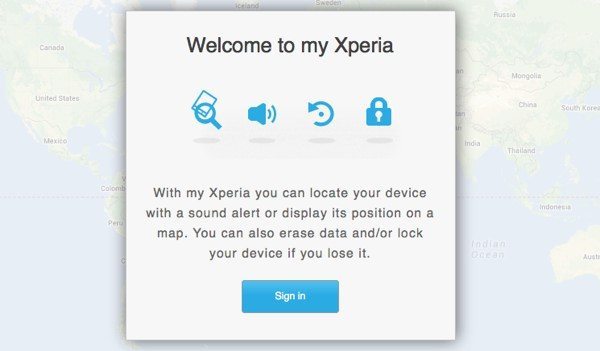 There's some good news today for Sony Xperia device owners regarding the "my Xperia" remote security service. If you haven't yet heard of this, it was piloted in some regions earlier in the year, but now that beta testing is concluded the My Xperia security app update is available.
The "my Xperia" app is now rolling out globally to various 2012 and 2013 Xperia devices. The rollout will take several weeks, and we want to point out that timing and availability could vary by market, carrier and Xperia model. If you ever misplace or lose your Xperia smarthone, this app will help to locate it and protect both the phone and your personal data.
When we consider the amount of information that we store on our smartphones now, we feel this app could be extremely useful and offer peace of mind. You'll need to activate the app that you'll find under Settings, and then sign in using Google ID to access the "my Xperia' interface (see here).
You will then be able to access remote functions that include sound alerts (the app can also override silent mode), map location, locking the phone to keep your personal information secure, and pinging a message with contact details. If you need to, you can also use the app to erase info from both the internal and external SD cards.
The availability of the app has just been announced by Sony, and we think plenty of owners of Xperia devices will welcome this My Xperia news. We'd be really interested to find out if it's already available to you? If the rollout reaches you we'd like to know which Xperia phone you have, your carrier and also your region, so do please send us your comments.
Source: Sony