Xiaomi Mi3 huge specs upgrade and speculated release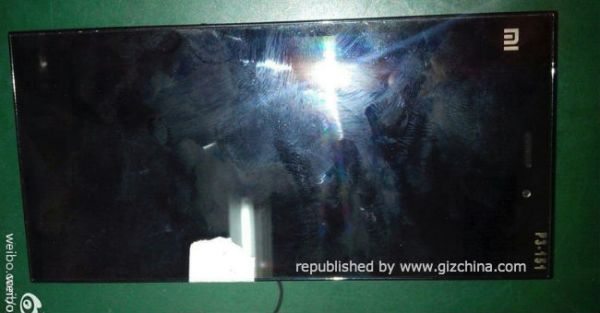 The light is getting brighter when it comes to Xiaomi Mi3 details, and we can now show you what is supposedly the Mi3 prototype along with a few specs to boot.
The Xiaomi Mi3 prototype can be seen in the photo below, this smartphone is said to come with specs such as a 5.5-inch 1080p display, which is a little bigger than the Mi2 at 4.3-inches. Other features are said to include 3GB of RAM and built-in NFC.
On the camera side of things the Xiaomi Mi3 will hopefully come with the speculated 13-megapixel rear camera and a 5-megapixel on the front. It will have a large 3600mAh battery and the sound will come from the HIFI quality stereo.
As for the Xiaomi Mi3 release date, this is still all hearsay but it looks like August 16th is the day to watch out for. So far if all the above is true the Xiaomi Mi3 looks promising, for now we have to go on rumors etc so please stay with Phones Review for more information soon.
Many other phone consumers may prefer, take for example the Lenovo K900 with a 5.5-inch 1080p IPS capacitive touch display, it seems GizChina's readers were hoping for a 5-inch Xiaomi Mi3 and not the 5.5-inch, they said they do not want a larger display, how do you feel about this.
Do you think the Xiaomi Mi3 is a must have smartphone from a Chinese Manufacturer?
Source – e.weibo.com/phonele, photo via GizChina