iPhone 5 and Galaxy S4 dual charge with Tudia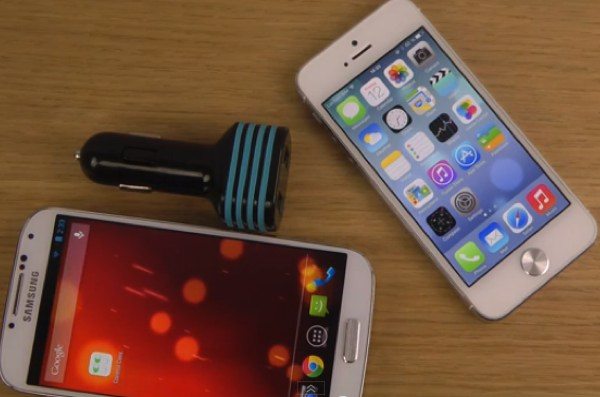 There are some great accessories around for smartphones and other devices, and today we thought we'd show you a useful dual USB car charger. We have a video for readers to view and you can see the iPhone 5 and Samsung Galaxy S4 being charged at the same time, using the TUDIA Dual Port USB Car Charger.
This is billed as a high-speed simultaneous charger, and of course you can use it for multiple devices, such as phones, MP3 players, digital cameras, and tablets. It has one 2.1A max, and one 1.0A max port for charging devices with 15W 3.10A total output. You can use this charger with your existing USB charging cables, and it has green Ambient LED lights to indicate power.
The TUDIA car charger also offers protection against over-heating, over-current, and over-charging, and when the battery is full the charging stops automatically. It also has a built-in Intelligent Ventilation Vent. We can see this accessory being really useful when out and about, as so many of us carry various devices around that always seem to need charging.
You can see this dual USB car charger being used in the video below this story, showing an iPhone 5 and Galaxy S4 as examples. The two-minute YouTube video review of the charger offers a quick look at the TUDIA charger and how it works. You can order the charger from Amazon here, and the price is currently just $9.98.
We always appreciate hearing from readers, so why not send us your thoughts about this neat accessory by using the comments box below.