HTC One Glamour Red UK release favouritism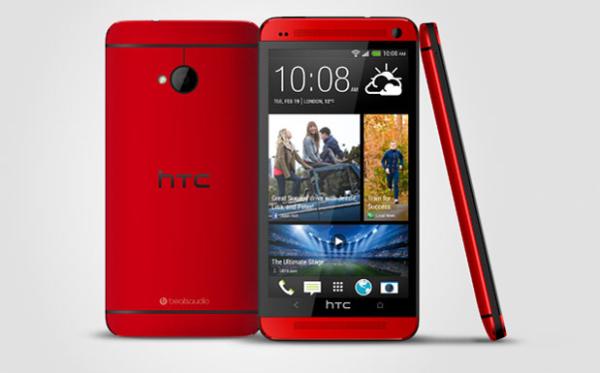 The HTC One has been with us for a few months now and has gained many plaudits from owners and reviewers alike, and just like many other flagship smartphones that become available to begin with there are only a couple of colour choices. Now today we have news of the HTC One in Glamour Red and the UK release favouritism.
To begin with the excellent HTC One only came in the silver and black colour options, which in themselves still looked rather stylish. Now though if you are a resident in the UK you can get exclusive access to the Glamour Red version of the smartphone via Phones 4u.
The handset in this stylish new colour can be picked up for free on condition you agree to a new two year contract with T-Mobile for £42, which then gets you unlimited talk time, text messages, and data downloads.
You can get the handset on a cheaper contract at only £27 per month but this requires an £189.99 down payment that entitles you to 500 minutes of talk time, unlimited texts, and unlimited data.
There are a number of other price plans available on various carriers and you can also get the device for free on Vodafone for £37 per month, which gets you unlimited talk time and texts with 1GB of data and 2GB of Wi-Fi.
Besides the colour the handset is still the same with its 4.7-inch Full HD touchscreen display with an impressive 469ppi pixel density, which is powered by the quad core Qualcomm Snapdragon 600 processor clocked at 1.7GHz along with 2GB of RAM.
There is of course the 4-MP UltraPixel rear camera along with a 2.1-megapixel unit around the front, and the device is currently being upgraded to the Android 4.2.2 Jelly Bean OS so you would have thought that new models will already have it onboard.
Do you like the red HTC One?
Source: Phones 4u.