Nokia Lumia 1020 demo, camera and accessory videos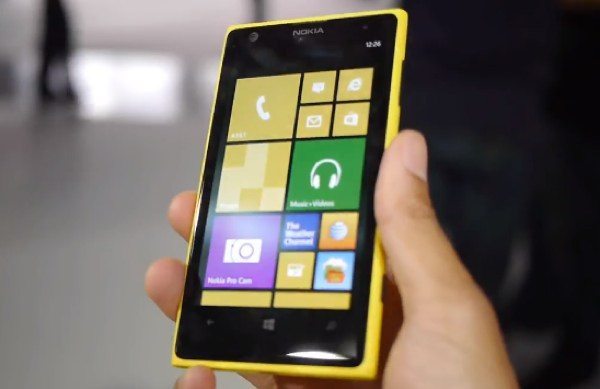 Last week Nokia formally introduced the flagship Lumia 1020, sometimes referred to as the Nokia EOS. The highlight of this smartphone is undoubtedly its camera set-up, and because of this it looks certain to attract many potential buyers. Today we have a selection of 5 videos to show you that will give you an idea of the Nokia Lumia 1020 with demos, camera looks, and details of an accessory.
The Nokia Lumia 1020 is a Windows Phone 8 handset and recently we've given readers news of a leather case accessory, and also a comparison between the 1020 and the Lumia 920. The YouTube videos that we are sharing with you today below this story, will give you a good all-round look at what this phone has to offer. The Lumia 1020 is set to release later this month.
The first video is a six-minute preview of the Lumia 1020 showing a hands-on experience. This gives some of the basic information you might need, such as the price and color options, and goes on to look at various aspects such as the camera and display. It gives an overall look at the hardware and design, and notes the handset to be surprisingly light.
Moving on to the next video, this is a short demo of the Lumia 1020 by a Nokia representative. It shows a demo of the camera in action and UI, with features such as the Nokia Pro Cam mode, video mode, and how the zoom works. The third video specifically deals with the Lumia 1020 camera reframe feature and shows just how easy it is to use, and how effective it is.
The penultimate video we have to show you offers a short look at a camera grip accessory for the Lumia 1020. This looks to be a really useful accessory and one of its features is a tripod with magnetic grips. You'll then see a closer look at the shell that holds the phone, and the camera grip also holds a built-in battery for extra juice that offers around 3 hours of additional battery life.
The final video is a hands-on look at the 41-megapixel PureView camera of the Lumia 1020. This details many of the benefits of the camera such as optical image stabilization and 1080p video capture, as well as features, photo samples and sharing facility, and offers an informative observation of this very impressive set-up.
If you're considering purchasing the Nokia Lumia 1020, please do check out the videos below and let us have your thoughts. Are you surer than ever that the Lumia 1020 will be your next smartphone choice? What do you think about the camera of this Windows Phone handset? Send your comments to let us know.