Angry Birds Star Wars 2 release date and video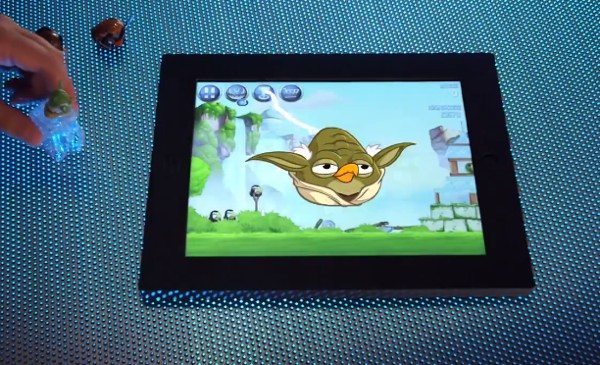 The Angry Birds franchise just seems to keep growing, and today we have news on Angry Birds Star Wars 2 (II), with a release date and video to show you. Yesterday Rovio introduced the next installment in the series, and it will echo the George Lucas Star Wars prequel trilogy.
Angry Birds Star Wars 2 will release on September 19, with Angry Birds character versions of Darth Maul, a young Anakin Skywalker and more. It has not yet been disclosed which of the characters will be playable but we're sure the idea will appeal to many fans of Angry Birds and Star Wars.
A new game mode of the app is dubbed "Join the Pork Side," and there will be new stories, rebels and powers for players to enjoy. There will also be new Telepod action figures available from toy stores that will enable players to teleport figures into the app and customize their lineups. This means that players will be able to unlock new in-game characters and abilities.
Rovio says that 30 Telepods figures will be ready at the launch, along with other merchandise such as books and clothing. With over 100 million downloads of the original Angry Birds Star Wars game, it looks likely that this successor will be another huge hit. Below this story you can view a YouTube video trailer for Angry Birds Star Wars 2, giving a taste of what it will offer. Rovio will be showing more of the game at Comic-Con this week.
Are you excited to hear more about Angry Birds Star Wars 2? What do you think of the game from the video tease below? Let us have your comments on this.
Source: Angry Birds