iPhone 5 Charge Card pre-order, ships July 30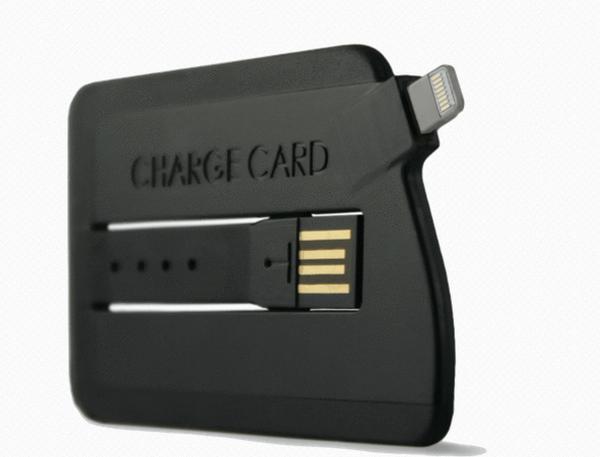 Owners of smartphones that may worry about running out of juice at an inconvenient moment now have a lot of help available via numerous accessories that can give the handset an all important boost, and we now have news of the clever iPhone 5 Charge Card pre-order with shipping on July 30th.
What started life as a Kickstarter project that we brought to you back at the beginning of the year is now available for pre-order. The iPhone 5 version is up for shipping from July 30th with the iPhone 4 model shipping within one business day, and the Android version has availability down as July 25th.
This clever credit card sized accessory will fit inside a wallet or purse and will mean that you will always be able to recharge your mobile device as long as you have a suitable USB port. The need of carrying around a Lightning cable with you is now done away with.
The Charge Card features a clever fold out USB connector and the card itself only measures 2.54mm thick, so it can even slip inside many cases that are fitted to the smartphones that it is intended for. It also manufactured from a strong and durable ABS plastic material and will prove invaluable when your iPhone 5 begins to run out of juice when you have no charger with you.
All three versions of the accessory cost $25 with shipping setting you back a further $2 in the US, or $4 for international deliveries and for more info or to order one yourself hit the official website here.