Pacific Rim credits mobiles with app game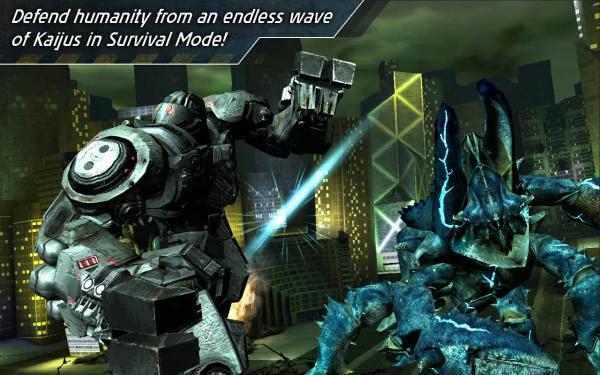 We are constantly seeing great new games being released onto the mobile platforms ranging across a number of different genres with titles keeping users entertained for hours while on the go, and now Pacific Rim credits mobiles with an app game.
Pacific Rim is a new action fighting game that is available for users of the Android and iOS platforms, and is inspired by the movie from Warner Bros. Users have to take control of huge robots that are equipped with numerous weapons that are called Jaegers.
Their mission is to defend earth by training their jockeys up from a rookie level to ace in the story mode, or you can face the challenge of the Survival Mode that brings wave upon wave of the monstrous creatures that are known as Kaiju.
Time is running out though as you try and build up your combat skills and gaining better weapons as you battle to save the world, and the Story Mode has more than 30 levels that are inspired by the movie.
In the Survival Mode you can test your skills with your customized Jaeger, and you even get to take control of up to five different Jaegers each with their own custom features as you explore the Pacific Rim universe.
There are even new events that are not fully revealed in the movie and to find out more or to download head over to the App Store or Google Play.