Samsung Galaxy Star review is not so bad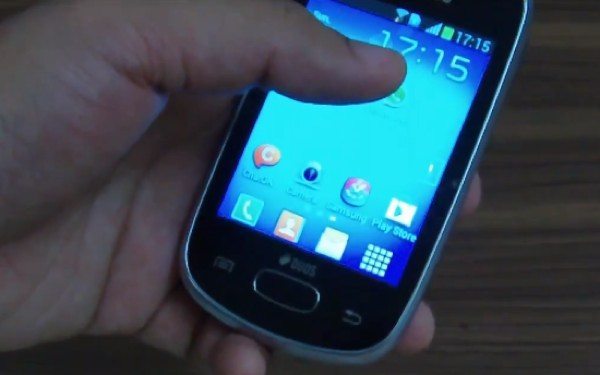 Although high-end smartphones are always extremely popular, there is still a huge market for more affordable devices, and the Samsung Galaxy Star is a device that could suit many people on a budget. The low-end phone released two months ago, and we've taken a look at a Samsung Galaxy Star review that showed it to be not so bad at all, despite its limitations.
Before we get on to the review we'll just give you a brief summary of the key specs. The Galaxy Star (GT-S5282) has a 1GHz Cortex-A5 single-core processor, 3-inch TFT display with resolution of 320 x 240 and 133 ppi, 512MB of RAM, and 4GB of internal storage, expandable to 32GB via microSD. It also has a 2-megapixel camera, a 1200 mAh battery, it runs Android 4.1.2 Jelly Bean, and it's a 2G phone in the Duos range and uses a microSIM.
A review that was published yesterday looks into the various aspects of the Samsung Galaxy Star, starting with the price of Rs. 5,000, that's around $85. The design of the phone is similar to others in the Samsung Galaxy lineup with a plastic chassis and curves. On the top you'll find a 3.5mm headphone port, and to the bottom a microUSB port and loudspeaker. The left-hand side has the volume control, while on the right you'll see the power/lock key.
The display is pretty-low-spec as you'd expect for a budget device and is described as "nothing to write home about." Although the text is not very sharp, users do have the option of an 'increased legibility' feature that will improve things somewhat. When looking at the Android Jelly Bean 4.1.2 operating system it's said to run pretty well, with games running adequately. The phone also has an FM radio app, video player and integrated music player.
Although the camera offers "decent picture quality," it doesn't perform well at all in low-light conditions. Users will get video capture at a resolution of 320 x 240 with different camera modes available. The battery seems to cope pretty well as it's said that users will get around 2 days use with moderate use on a single SIM. You can see a 7-minute video of the review below this story.
Ultimately the battery life is viewed positively, but negative points for the Samsung Galaxy Star are seen as the camera and screen. The Galaxy Star may be a good choice then, for first time smartphone users. We'd like to hear your thoughts on this budget phone. Are you tempted by the Galaxy Star's price and what it has to offer?
Source: Sammy Hub