Dive into Yoga free Android, iPhone app teaches poses and more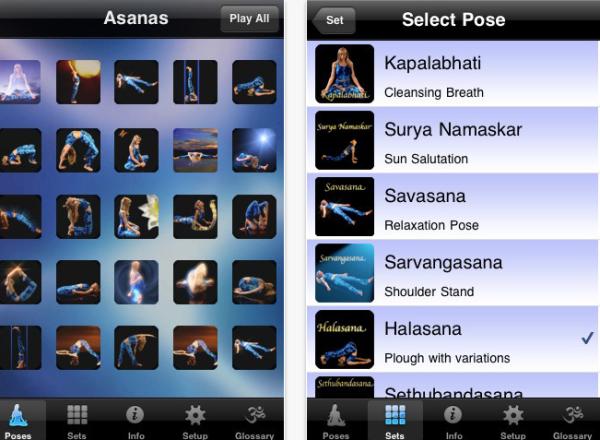 The team here on Phones Review like to keep our readers informed about a variety of different news concerning mobile devices, and this includes some of the great applications that are provided by developers that are often also free. Today we have the Dive into Yoga that is a free Android and iPhone app that teaches poses and more.
This free application comes via internationally acclaimed yoga expert and teacher, Christine Martitz, who has incorporated her hugely successful Yoga DVD into this app. It doesn't just use images to instruct users as it has the power of video to demonstrate a number of real time postures.
This will help users to hit the next level of mind, body, and spirit with the help of 26 quality videos of the instructor Christine showing users how to do the postures along with a breathing exercise. As it has been noted by those that have already been using the application, it makes learning easier as it uses the videos instead of just still shots.
Yoga has been proven to help those that practice it to keep control of their cholesterol levels and also reduce weight, which can also improve cardiac performance. Users will find 26 different poses in a video format with the option to stick to one clip making it easier to study that particular pose.
If you decide to play all the video clips it will provide a great workout and users also have the option of customizing their own yoga set by selecting their favourite clips and saving them to a set, and the application is available in English and German.
The iOS version of the app is available for users of the iPhone, iPad, and iPod Touch running iOS 3.1.3 or later via the App Store, while the Android version is available via Google Play.
Are you a yoga fan?