Apex Launcher Pro for Android and GO EX update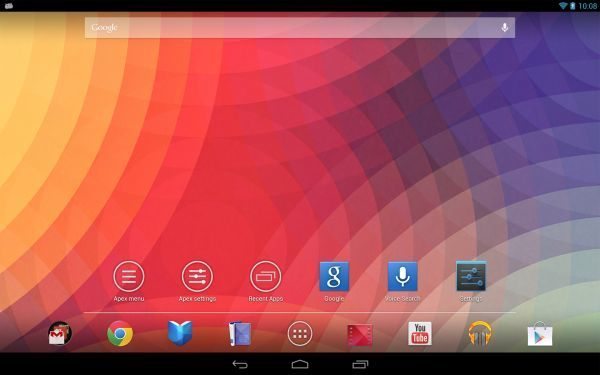 We want to talk about two apps, one being relatively new and the other has just been updated today, the first app is called Apex Launcher Pro priced at £2.59 and the other is a free app that was released today.
The first Android app is called Apex Launcher Pro, which costs £2.59 and allows users to experience thanks to the ability to create a customized homescreen.
Apex Launcher Pro will allow Android users to unlock many features such as a powerful drawer customizations such as folders in drawer and unlimited drawer tabs. Other features include dock swipe up and down actions, unread count notifications, flexible theme options that includes Go Launcher themes, LauncherPro and ADW. Two-finger gestures are included as well as transition effects, enhanced folder batch like add and merge folders support, widgets in dock and overlapping widgets.
This app also unlocks Apex Launcher premium features, for this you must have the latest version of the free Apex Launcher on your Android device. For more information please visit Google Play.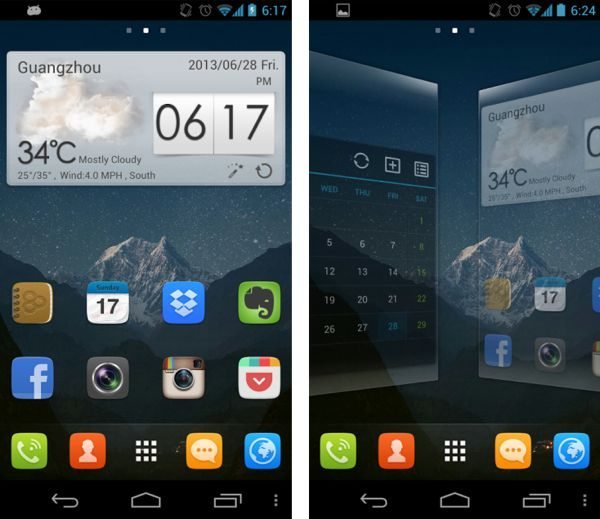 Next up is GO Launcher EX, this is a free app that allows Android users the choice of 10,000+ themes. Users will be able to enjoy smooth and fast operations thanks to the powerful 3D core, this is a very good homescreen replacement and provides total control.

Main features include: Over 10,000 personalized themes with more being added as time goes on, smooth flipping and transition effects, 15+ widgets are available including calendar, weather, clock and switch etc. It will also let you lunch app using gestures, if you decide to opt for the PRO version it will give you Multi-touch to quick access to core functions, No sponsored messages or Ads and 4 additional transition effects.
This app was updated today and now offers new 3D Core (In 'Preferences'), Display page of hiding apps, the error of 'hide app', error of app lock and crash when enter launcher and settings have all been fixed. Read the full updated features over on Google Play.
Are you using Apex Launcher Pro or GO Launcher EX?