Motorola Droid Ultra XT1080 limited edition pictured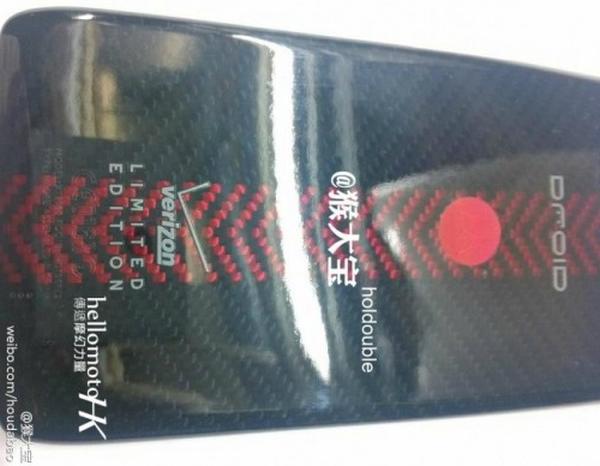 While most of the focus in the last few weeks have been about the launch of the Moto X smartphone the company is set to release a number of other devices in the coming weeks and months, and the Motorola Droid Ultra XT1080 limited edition has been pictured before it is officially announced.
The image you can see on this page is the latest leak of what is thought to be the Limited Edition version of the Motorola Droid Ultra, which is thought to be an exclusive for Verizon Wireless employees.
It is believed to be the upgrade to the aging Motorola Droid RAZR HD which is the smaller of the two RAZR devices currently available in the carriers Motorola range of smartphones. The Droid Ultra will almost certainly have an upgraded display with a higher resolution and it is also felt the handset will have some added toughness in its armoury.
Limited editions have already been made available for the Droid RAZR MAXX and Droid RAZR MAXX HD, which also had special red designs that were also exclusive for employees of the US carrier. There is going to be a special Verizon Wireless press event taking place in New York later today so we should get to see what the manufacturer has in store for the carrier in the next few months.
Source: Droid Life.