Frontback app brings Galaxy S4 camera feature to iPhone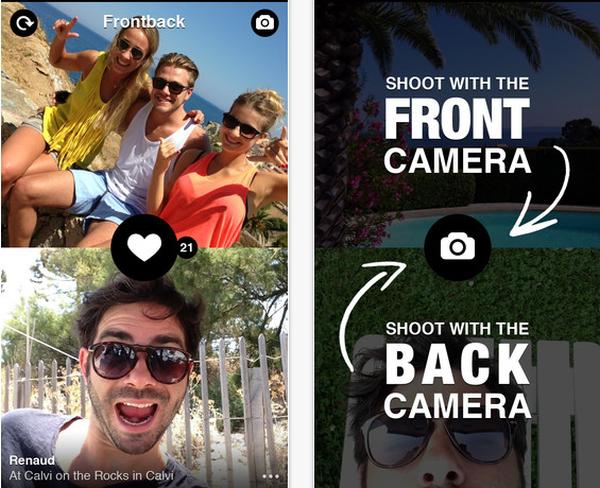 Our mobile phones have had dual cameras for ages now but until recently there hasn't been any way for users to use both the front and rear cameras at the same time, but the Frontback iOS app brings the Samsung Galaxy S4 camera feature to the iPhone.
When Samsung launched the Galaxy S4 it made a big thing about some of the software features the device has, and this included the option for users to take photos using both the front and back cameras at the same time.
This allows you to capture your reaction to the image that is being taken which is far better than just adding a caption, and now the Frontback iOS app has been released to the App Store that offers a pretty similar experience and it's even free.
The app doesn't quite take both shots at the same time but is pretty close together and using the neat and easy to use interface you can quickly create split screen images. Users can then add a location such as a favourite restaurant or bar then the images can be instantly shared via Facebook, Instagram, and Twitter.
Users can even quickly tag Facebook friends from within the app and provides a fun and fast way to share what you are up to. The app has only been available for a few days but has already received many positive reviews from those that have been using it.
Frontback 1.0 is available on the App Store free for owners of the iPhone, iPad, and iPod Touch running OS 6 or later.