BBM rivals enjoy Android and iPhone prosperity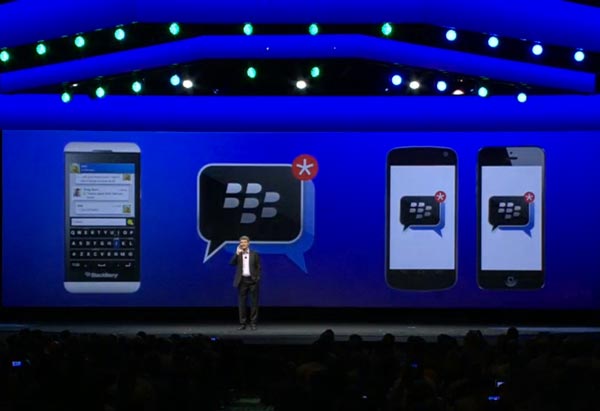 The BBM app for Android and iPhone's iOS is certainly on its way and should see a release date either in August, or at the latest a launch in September. This wait has not helped some people's frustration in wanting the app as soon as possible, but the road towards a BBM launch on Android and iPhone might also be harmed by a surge in growth for other chat apps.
It is the view of some analysts that BBM for iPhone and Android might not be as successful the longer it takes to get the app live for download. This line of thought is thanks to many of the rivals gaining user numbers and a lot of prosperity along the way.
This chat app success has been revealed in multiple countries that includes Line app now reaching over 200 million users, and this is pretty impressive considering the service is around 2 years old. This also reveals that BlackBerry is losing out to many new products and services, so they need to bring something really special for users and soon.
Another instant messaging service reporting record subscribers is WhatsApp, and they recently reported over 250 million users worldwide. They make a certain amount of money from a low yearly fee, which a lot of users see as a token fee and not a paid app thanks to being under one dollar a year. Other services like Line aim to gain revenue from the app by premium services, and both of these avenues could be explored by BBM for iPhone and Android.
The list of chat apps gaining subscribers is long, and includes the likes of KakaoTalk with 100m downloads and WeChat with 300m.
Do you think BBM for Android and iPhone will meet a slower following the longer they leave it to release the app? It is worth noting that half of Line's 200 million users were adding in the last 6 months, so BlackBerry is definitely losing potential users to other services during the wait for a launch. Of course, some people will be waiting for BBM for Android and iOS and don't care much for these other apps.