Samsung Galaxy Fame Hands-On Review: Reasonable performance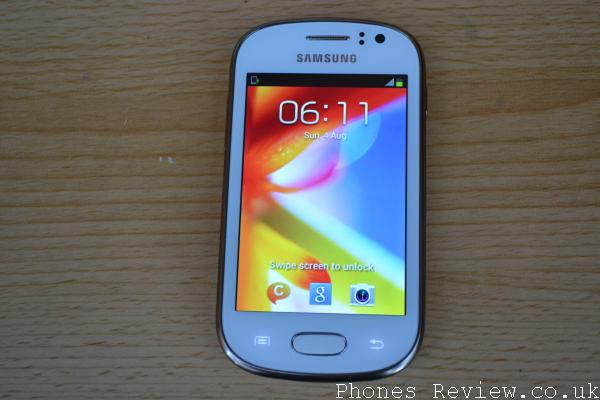 Samsung obviously gets a lot of press regarding its flagship smartphones but the company has long provided consumers with cheaper alternatives that still have some nice features and reasonable specs. Today we are looking at the Samsung Galaxy Fame in a hands on review to see how the handset performs.
We were lucky enough to be sent the Samsung Galaxy Fame by our friends over at MobileFun that stock a huge range of mobile accessories along with a number of mobile devices that also include SIM free phones at competitive prices.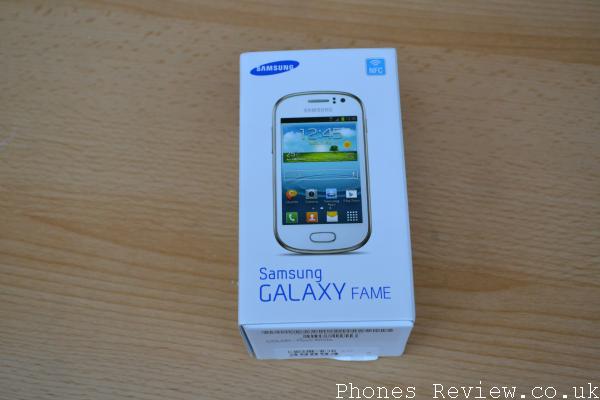 The handset features a 3.5-inch TFT capacitive touchscreen display with a resolution of 320 x 480 at a pixel density of 165ppi, which may not be up to the Full HD standards of some handsets that are now available but it still looked pretty bright and vibrant for a handset at this price level.
Under the hood is a single core 1Ghz processor with 512MB of RAM which seemed to cope well enough considering the sort of things that will be asked of the device, as owners of such a device are not going to want to try and download high end game titles to the device.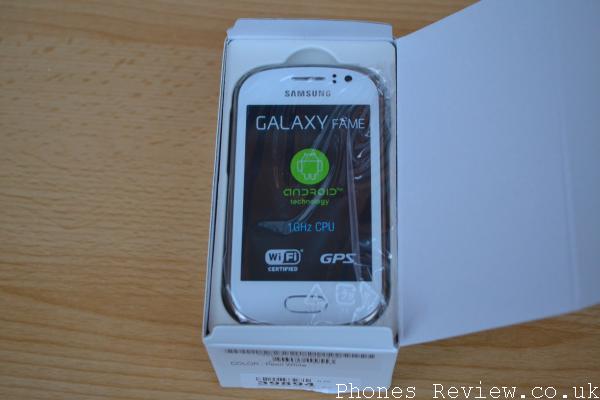 The handset has 4GB of built in storage expandable by another 64GB via microSD card, and you also get a 5-megapixel rear facing camera with LED flash along with a VGA front facer. Both cameras provided reasonable results in daylight but the rear camera may start to struggle a little bit in low light conditions.
While the processor may seem a little outdated now the Android 4.1.2 Jelly Bean software has a nice smooth feel to it and is reasonably quick and responsive, and while you get the Samsung Nature UX there isn't things like Multi-Window available.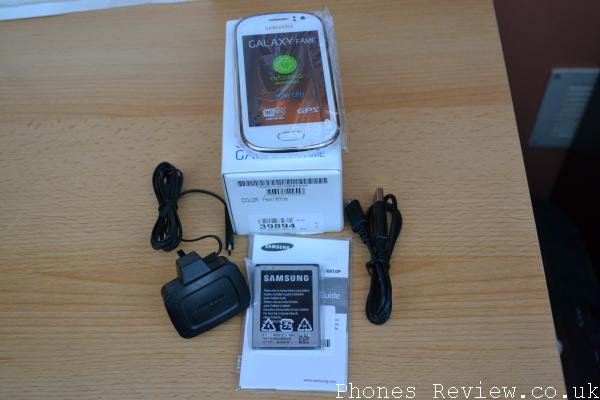 The layout of the handset sees the SIM card located underneath the 1,300 battery with the microSD to one side that is secured into place by a plastic rear cover which is the norm for Galaxy handsets. It's not the thinnest device available with full dimensions coming in at 113.2mm x 61.6mm x 11.6 mm and weighing 120grams, but it does feel good in the hand.
You have your usual physical home button that is sandwiched in-between the capacitive menu and back buttons, while at the top is the 3.5mm headphone jack with a small slit to allow the removal of the back cover that snaps into place offering a nice snug fit.
There are obviously other features that are missing from the software when compared to more expensive Galaxy handsets such as the lock screen water ripple effect, but you still get quite a lot of options from the pull down notification bar for settings such as Wi-Fi and other toggles.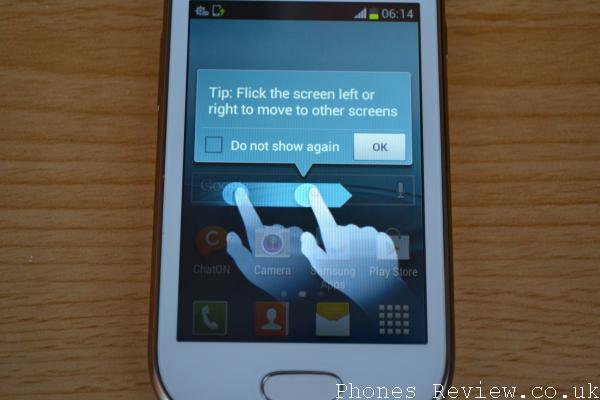 MobileFun will sell you the Samsung Galaxy Fame for £149.99 SIM free with the device offering quite a lot for the money considering that there are no lengthy contracts to adhere to. The software will also give you little hints and tips on how to use the device which will be ideal for many owners that will now own their first smartphone.
The call quality of the handset is pretty good with a crisp and loud sound and of course thanks to Jelly Bean you also get Google Now which works as it should. In the box with the handset you get a plug in wall charger with a separate USB cable along with the quick start guide instruction manual.
While the spec sheet may not make the Galaxy Fame stand out from the crowd the handset works well and Samsung has done a good job getting the OS to work smoothly. The screen size might be a little small for some, and when sending a text you would be better to turn the handset to the landscape mode or the keyboard is a little cramped otherwise.
For anyone that doesn't want to spend large amounts on an Android smartphone or upgrading from a feature phone the Samsung Galaxy Fame is worth some consideration, and to purchase one yourself use the links above or head over to MobileFun to see what else the retailer has to offer.