Samsung Galaxy Note 3 faith in specs longevity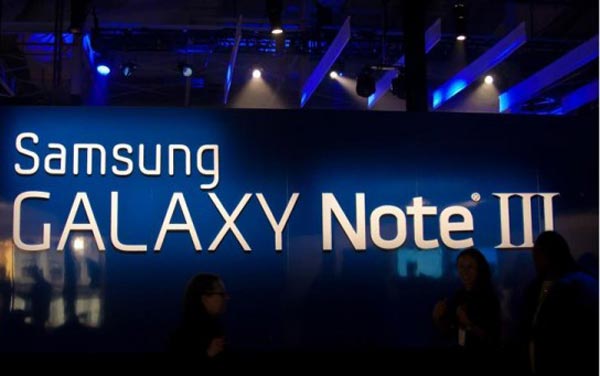 Now that we are so close to the Samsung Galaxy Note 3 release date and official specs being revealed, it seems that fans are in two camps with some still speculating about what they want to see and others keeping away from rumors until the solid news arrives. There is a clear indication that users need and want specs that last longer than 12 months, which can be seen in some of the recent comments from those still mentioning their desires.
The lifecycle between Samsung Galaxy Note 3 vs. 2 would be the normal yearly update, but a few Note 2 owners feel that the need to upgrade is pretty strong. One Phones Review reader stated, "I own the Galaxy Note 2 and love it, but I will upgrade if the rumors about specs are correct". They continued, "How can you not want a Galaxy Note 3 with a Snapdragon 800, Gorilla Glass 4, SD card support, a huge battery, and possibly wireless charging".
Excitement for Samsung's Galaxy Note 3 is at an all time high after we saw rumors pointing to a launch event. This sets a press conference for September 4th, although it is good to remember this is also speculation and rumor delivered from insiders in Korea.
Samsung Galaxy Note 3 faith in specs longevity — the number of Note 2 owners demanding specs that last a lot longer than 12 months can also be seen in feedback we've received. Users want a Galaxy Note 3 that performs better in the sun, so the screens are easy to read. One of our readers stated, "This will be the smartphone that lasts for more than 1 year, and we are getting close to the time when your phone won't need to be replaced constantly".
Another commenter said, "I own the Note 2 but after seeing all the specs rumored for Galaxy Note 3 it makes me feel like my current smartphone is very old. I only purchased this phone 9 months ago, I really hope Samsung include a lot of the features we have heard about Galaxy Note 3 so it lasts a lot longer".
We would love to hear from our readers in regard to what Galaxy Note 3 specs would last you longer than one year? Are there certain features that need to be included, so you wouldn't need an upgrade for at least 2 years?