Limited Moto X stock to release early on Rogers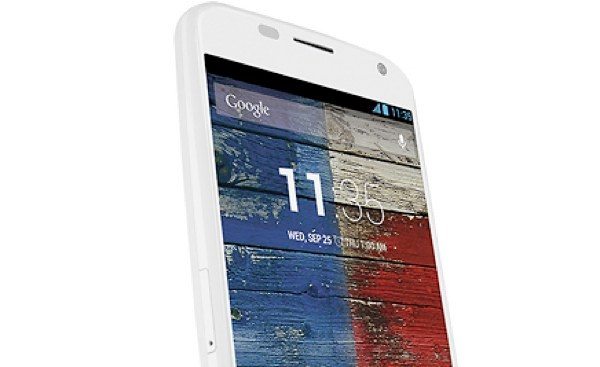 There is a huge amount of anticipation for the Motorola Moto X phone, and you can be sure that this Android handset will be flying off the shelves on release. We recently told of an August 23rd release date for the phone on AT&T, but if you're in Canada you're in luck, with reports that limited Moto X stock will be available early on Rogers.
It was only yesterday that we learned that AT&T in the US is scheduled to launch the Moto X on August 23rd. However, buyers in Canada could be fortunate enough to get hold of the Moto X this weekend. This will be welcome news for Canadian smartphone enthusiasts who often have to wait longer than those in the US for smartphone releases.
Rogers has stated that some of its stores will have the Moto X for sale this weekend, although we should caution that the Canadian carrier also refers to "limited quantities." If you're patient enough to look around though, or happen to be in the right place at the right time, then you may be using a Moto X almost a week earlier than AT&T customers, in fact before the rest of the world!
This news was first reported by Mobile Syrup who got hold of an internal document, and then Engadget managed to get confirmation from Rogers. Specs of the Moto X include a 1.7GHz Qualcomm Snapdragon dual-core processor, a 4.7-inch display with resolution of 1280 x 720, 2GB of RAM, and a 10-megapixel rear camera. It will launch running the Android 4.2.2 Jelly Bean OS.
Are you in Canada and pleased to hear this news about the Moto X? Will you be trying to track one down from Rogers this weekend? Let us know if you have any joy getting the phone early, or tell us where you see it to let other readers know.