HTC One X Android 4.2.2 update rolling out now for some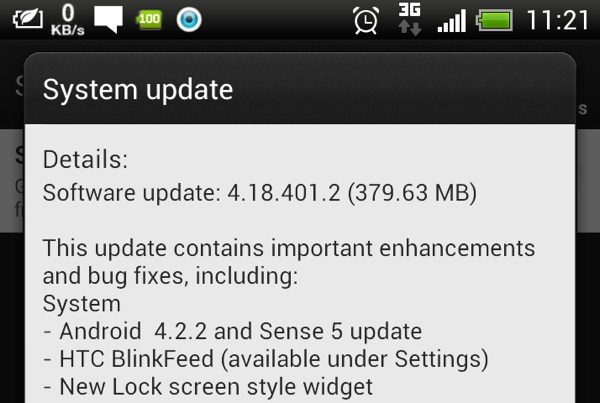 We always endeavor to keep readers informed about updates for devices, and if you have the HTC One X then we have some good news for you. The HTC One X Android 4.2.2 Jelly Bean update has begun rolling out today, according to reports from users, and it also looks as though the update may reach the HTC One X+ in Europe.
Some owners in Europe of the HTC One X powered by the Tegra 3 processor have found the Android 4.2.2 update now available as shown on XDA Developer Forums. This also brings an update to HTC Sense 5.0, so many more new features will be available.
These include the widget lock screen, BlinkFeed, new Gallery, Video Highlights and also camera apps. Other benefits of the update include the battery level shown in the status bar and sleep mode option. It seems that users in parts of Eastern Europe and also Nordic countries are receiving the update first, but the rollout should extend right across Europe over the coming days.
It's a 380MB update and will bring the HTC One X to software version 4.18.401.2. @LLabTooFeR also indicates that a version of this update could also roll out soon to owners of the HTC One X+ in Europe.
We'd really like to hear from owners of the HTC One X in Europe regarding this Android 4.2.2 update for the device, as it's always good to be able to share update information with other owners. Have you already received the update and if so, which region are you in? Let us know by sending your comments so that we can get an idea of where the update has reached.
Sources: XDA and @LlabTooFeR