iPhone 5 iHangy case, necklace and keychain reviews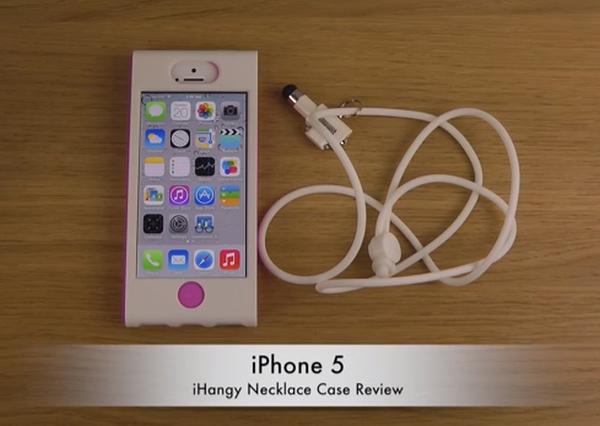 There is a vast range of different accessories for mobile users to enhance and protect their treasured hardware as manufacturers and designers come up with some really clever ideas, and today we have the iPhone 5 iHangy case along with some necklace and keychain reviews.
The first video is featuring the iPhone 5 iHangy case that is just over 1.5 minutes long, and the necklace part of the case is made from a rubbery material that can also be extended in length, which is quite an easy process to achieve. The screen doesn't have any protection but a raised part of the case will keep it from coming into flat surfaces if placed face down.
Up next is another video that is looking at another variant of the iPhone 5 iHangy case that features a keychain accessory and a stylus. The keychain accessory installs into the bottom of the device which takes the reviewer some time.
There are some concerns with the way the iPhone 5 is hanging around considering there is no protection for the display, although the rest of the handset is protected, and the part of the case that attaches to the handset doubles as a screen stylus once removed.
The final video is looking at the case part of the iHangy and goes through the different colours and the protection it offers. There was some difficulty putting the case on the handset and it shows the process of putting on each layer of the product. Check the full video out to see the review verdict.
Do you like the look of these iPhone 5 cases?