Squarephone 2013 would never be an iPhone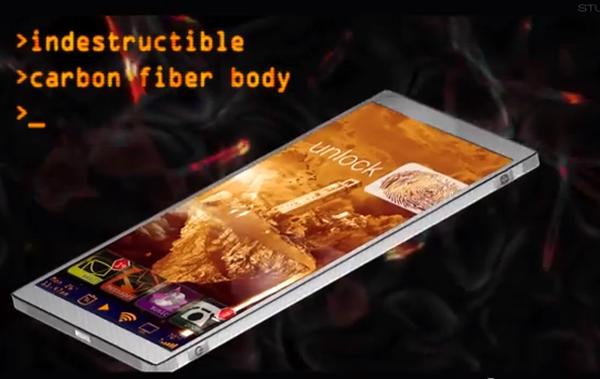 Many smartphone manufactures can be criticized for bringing out handsets that continue to have a similar design to older models, but the Squarephone 2013 would never be an iPhone designed by Apple.
The image and video that you can see on this page is a concept phone that is trying to move away from the cheap polycarbonate designs that many companies now use as well as the shape of the handsets.
The design of the Squarephone won't be to everyone's taste though even though the device is hinged and can swivel around for taking self-portraits, and features a full sized keyboard. The smartphone would use a carbon fibre material that might not feel so nice in the hand, but will offer superior strength while being more lightweight.
Its display could go up to as large as 6-inches and you would have thought it would have Full HD resolution, but still be compact enough to fit in a pocket. The handset wouldn't need owners to fit a bumper to protect it due to the material used to build it.
The idea of the design is to show the innovation that Apple has arguably been missing recently, but it's unlikely the company would produce something along these lines design wise in the near future. You may like to see the iPhone 6 concept we brought you earlier that is a little more realistic for a future device from Apple.
Do you like the look of the Squarephone?