Android 4.4 KitKat UI changes seen before launch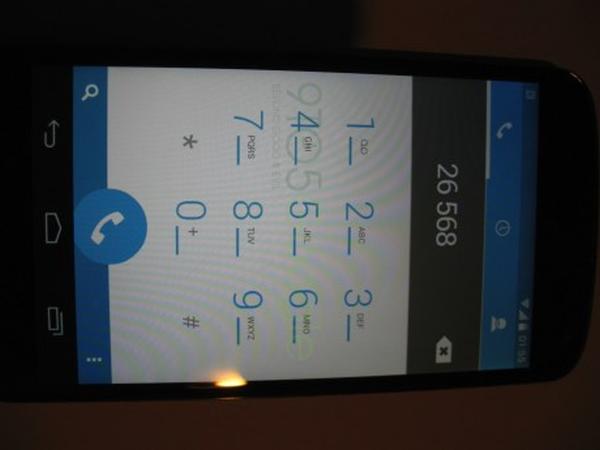 The world is expecting to see another new version of the Google Android operating system sometime next month, and while it has been revealed by the company not much is known what the new OS will bring. Now though Android 4.4 KitKat UI changes have been seen before the official launch.
Some screenshots have appeared that are claimed to be of the upcoming software which includes the image that you can see on this page. The software seems to show that Google is moving towards a lighter theme and instead of blue icons seem to changing to grey.
The images show that the phone dialler has a lighter colour scheme along with the messaging app, which is seeing the controls moved to the top right hand side corner instead of them being at the bottom as they are now.
More screenshots reveal that the status bar has a lighter colour scheme for the icons, and it seems to change depending on the application that is being used at the time. It is expected that the Android 4.4 KitKat operating system will be released by the end of October and should bring with it a new smartphone and tablet PC.
The screenshots don't unfortunately reveal any functionality changes but it shows that the UI is going to see a nice redesign. While any new Nexus hardware will come with the software already on board other devices will have to wait for it to arrive, and away from Nexus devices we all know how long this can take.
What do you want to see most in the new version of Android?
Source and Image: 9To5 Google.