iPhone 5S and 5C take on others in durability testing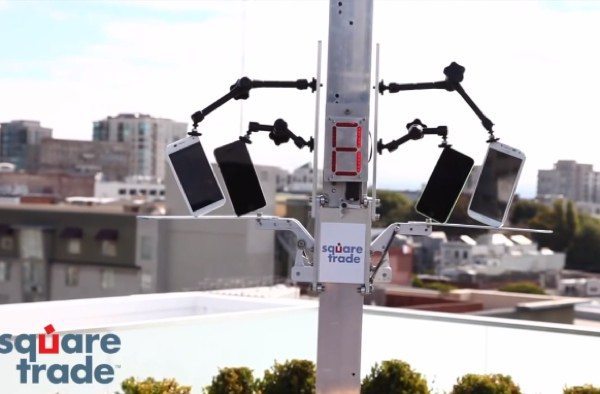 It doesn't take long for people to start putting new smartphones through their paces and one aspect that is often looked at is how sturdy a phone is. The iPhone 5S and 5C may only just have released but they have already undergone durability against two other popular phones, the Samsung Galaxy S4 and Motorola Moto X.
The iPhone 5S, 5C, Moto X and Galaxy S4 were put to the test by phone insurer Square Trade, and you may or may not be surprised to learn that the Moto X fared best of all of these phones. This was followed by the iPhone 5S, the 5C, and in last position the Galaxy S4.
In fact it was the first time that Square Trade had tested a Motorola phone for how breakable it was, and the company was pretty impressed at the competition from Google against the likes of Apple and Samsung.
Although both of the new phones beat the Samsung Galaxy S4 into fourth place, neither the iPhone 5S or 5C was deemed as hard-wearing as the iPhone 5. In the slide test the iPhone 5S came out worse than its predecessor. Meanwhile the iPhone 5C fared worse in a drop test and was said to have less "grip-ability" than the iPhone 5.
The 3-minute YouTube video that we've embedded below this story shows the drop, dunk and slide tests on all four phones. In a 5-feet corner drop test the Galaxy S4 was so badly damaged that it stopped working altogether, and the same applied with the dunk test. Check it out to see all of the four phones being tested.
Are you surprised that the Moto X was the clear winner in this testing? Maybe you're alarmed to see that the extremely popular Galaxy S4 came out worst, or that the iPhone 5S and 5C fared less well than the iPhone 5? Send your comments to let us know.
Source: AllThingsD