BlackBerry Kopi budget QWERTY phone leaks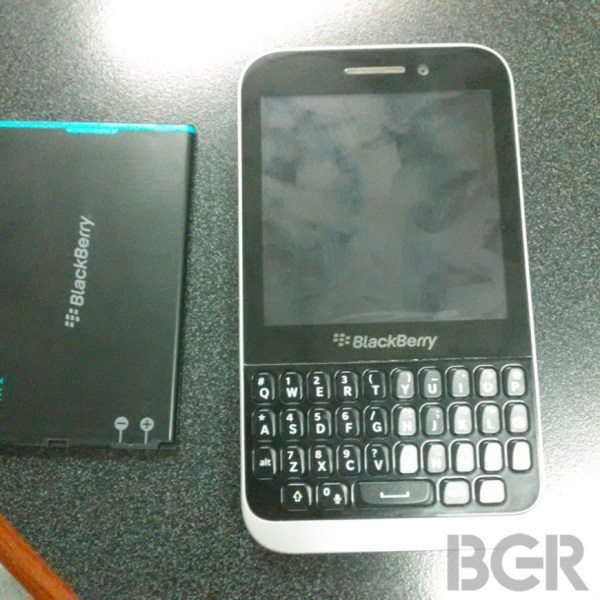 It's no secret that BlackBerry is rather in the doldrums at the moment, but the latest device to leak is hardly likely to turn things around for the company. This is a distinctly low-end budget device codenamed the BlackBerry Kopi, and it's likely to release in emerging markets.
Things have been pretty dire lately for BlackBerry, and this newly leaked device is said to be even cheaper than the budget friendly BlackBerry Q5 but apparently has a better processor. The BlackBerry Kopi has not been officially announced yet so no specific price has been detailed.
What is evident is that the Kopi has a physical QWERTY keyboard, though anybody looking for something of similar quality to the keyboard on the Q10 is likely to be left disappointed. Instead, the Kopi keyboard has lozenge-styled keys similar to the Q5 keyboard.
The Kopi is also rumored to have a replaceable battery, which is always welcome news, although it will not support LTE. Screenshots of the phone have been leaked that show model number SQC100-1 and the name Kopina, and also show that it's likely to launch running BlackBerry 10.2 OS.
Design-wise we have to say that the Kopi is pretty basic, and isn't likely to grab any potential buyers on looks alone, and we do wonder at the wisdom of BlackBerry continuing to produce this kind of device.
What are your thoughts on BlackBerry churning out yet another low-end handset? Would you consider purchasing the BlackBerry Kopi? We always appreciate comments from our readers, so do send them in to us.
Source: BGR