iPhone Pi brings innovative new design except home button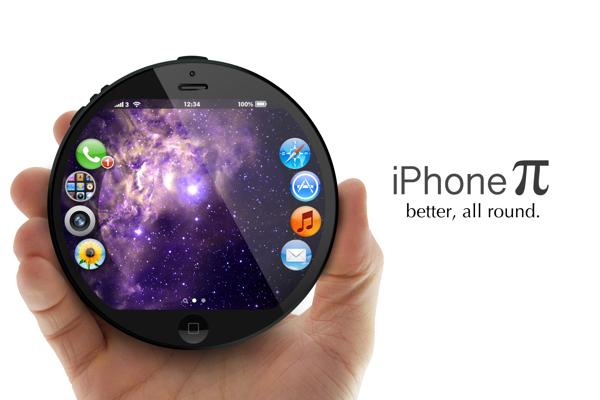 A few years ago Apple led the way in the smartphone world leaving its rivals in its wake, but now things have changed somewhat with some suggesting the company has lost its way and could even go the same way as Nokia. While this may be a little farfetched the iPhone Pi we have for you today brings an innovative new design except for the home button.
The concept phone that you can see on this page won't be many people's idea of a perfect way for Apple to raise their game and produce the perfect new smartphone, and in turn provide a device that would stand out from the competition.
As you can see this design brings a circular shape instead of the rectangular form factors we have got used to in recent years with the increase in 16:9 ratio displays. The handset looks like a large stopwatch instead of a smartphone, but you can still see the home button that the iPhone has become famous for as well as the earpiece opposite.
The device has a camera placed on the rear but it would seem weird holding a round smartphone to your ear, and the shape could be considered better suited to an MP3 player. There are many who feel that Apple will launch a new iPhone model next year that has been completely redesigned, but it's extremely doubtful if it will resemble anything like this.
Its display wouldn't be large enough for many users that enjoy playing games or watching videos, as many complain the current iPhone screen is too small.
Would you like to see a smartphone similar to this?
Source: Concept Phones.