Nexus 5 possibly seen smaller than LG G2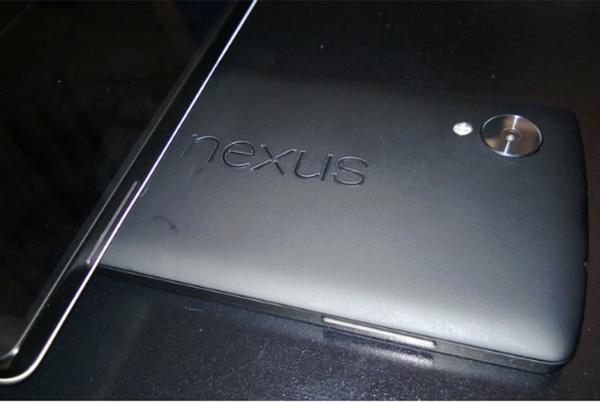 Later this month it is widely believed that Google will be unveiling a new smartphone along with a new version of the Android operating system, and now the Nexus 5 has possibly been seen again and is claimed to be smaller than the LG G2.
There have been numerous leaks surrounding the supposed Nexus 5 with ads and sightings at various certification bodies, and now another image has emerged that you can see on this page that is allegedly of the handset.
The image has come via a user on the MacRumors Forums, and according to the user the handset is smaller than the LG G2, and it was also claimed that the rear of the device felt like the back of the Nexus 7.
There were also claims that the display didn't wow like the screen does on the Samsung Galaxy Note 3, but it did have very small bezels surrounding it. He said that that he couldn't give out too many details as Google has ways of finding out where the leaks are coming from.
It is still thought that the unveiling of the new Nexus hardware for this year along with the release of Android 4.4 KitKat operating system will come on the 14th of this month, and if this is accurate invites should start going out at anytime now.
Based on this latest speculation the Nexus 5 may still have a 5-inch display and previously it has been claimed that the device will have similar specs to the LG G2.
Will you be considering the Nexus 5?