New Lenovo IdeaPad 8 and 10-inch Android Yoga tablets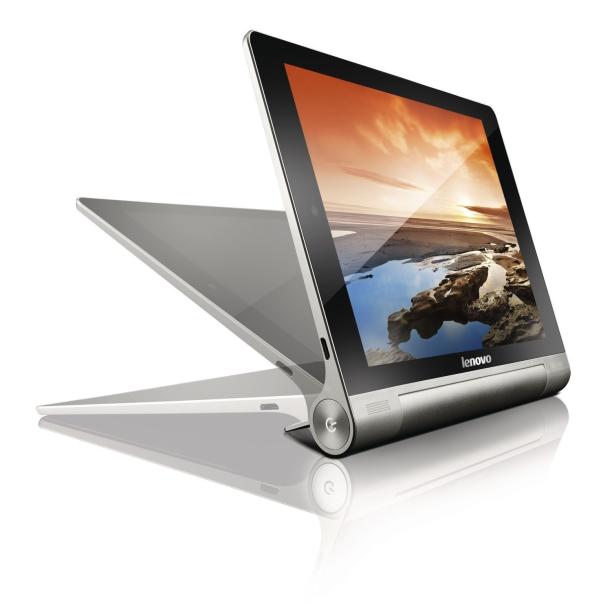 We are used to seeing numerous 7-inch Android tablet devices becoming available to consumers, but for some a larger display is the order of the day for various reasons. The new Lenovo IdeaPad 8 and 10-inch Android Yoga tablets may be suitable for those that want a larger tablet PC.
Two new devices have appeared online with the smaller of the two being the Lenovo IdeaPad B6000-F, which features an 8-inch WXGA display with a resolution of 1280 x 800, while the 10-inch model has the same resolution.
The two slates use the same quad core 1.2GHz MediaTek MT8125 processor that is coupled with 1GB of RAM along with 16GB of on board storage. They both share the same 5-megapixel rear facing camera while the smaller device has a 6,000 mAh battery that is promised to provide 16 hours of life, while the larger unit will come with a 9,000 mAh unit that increases this to 18 hours.
What does make the devices standout from a number of other products is the distinct folding form factor, which will allow users to set the device at various viewing angles. The two devices have yet to be announced officially but have been instead seen via online retail stores in Germany and Italy.
The 8-inch model has been priced at €215 while the larger version has been seen for €280, but until both slates are officially launched these prices could easily change.
Do you like the look of the new Lenovo tablets?
Source: Mobile Geeks via Google Translate.