Wordament puzzle Android app with Xbox Live rewards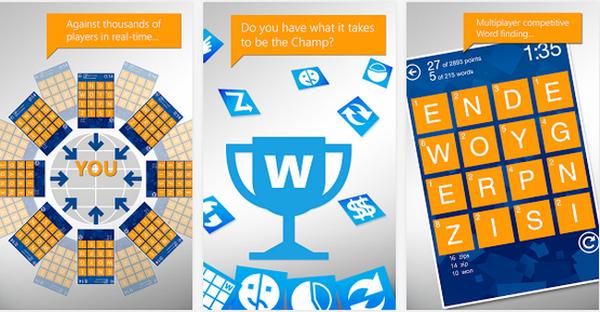 We have seen an explosion in the release of often free but addictive word games recently for the various smartphone platforms, and now today we have news of the Wordament puzzle Android app with Xbox Live rewards.
The game has already been available for Windows Phone and iOS users for a while now, but now Microsoft has released the casual gaming title to the Google Play Store for Android users to enjoy. The free title is a word search game that is similar to Scramble With Friends but it features a large community leaderboard.
Users compete with other players around the world playing the same puzzles trying to get the highest scores on the single leaderboard. The Android version of the game looks and plays the same as the other mobile versions, and takes no time getting it up and running.
This addictive game will need users to sign in with their Xbox Live or Facebook accounts to get access to the Wordament leaderboards , but if you don't fancy doing this you can just play as a guest if you are not worried about getting the global highest score.
The game is a freemium offering that is supported by a few ads but some users have been met with issues with one Galaxy S3 owner saying that the app force closes, while an HTC One user says the app just freezes for 3 seconds. Hit Google Play to give Wordament a try yourself.