One Direction quiz app ideal for fans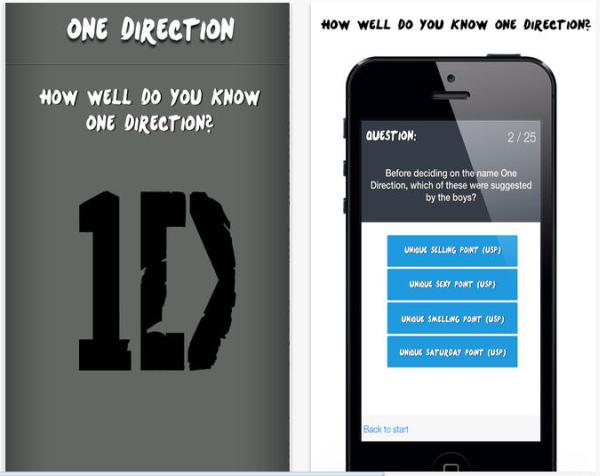 Those that may follow a certain sports team or other famous celebrities have a whole host of ways to engage or follow their idols thanks to mobile technology, and today we have news of the One Direction quiz app that fans of the band will find ideal.
This exclusive iOS app has been brought to you by J.H. Digital Solutions and has been designed to test the knowledge of even the biggest fans of One Direction via a number of challenging trivia questions related to the band.
There are also links to articles about the band along with videos to increase your knowledge even further, and the app has been designed to make the most of the iOS 7operating system. The band has already enjoyed global album sales of over ten million, and are often described as an international sensation.
This application was only recently released to the App Store but has already received positive reviews from fans that have already downloaded it, and there are 25 interesting and challenging questions for all levels of One Direction fan.
The app comes from the same developer that provides the Push up workout app that we reported about yesterday, and Are you a Directioner? 1.0 is available worldwide on the App Store for owners of the iPhone, iPod Touch, and iPad priced £0.69/$0.99. Check out the demo video we have embedded below this article.