F1 Challenge iPhone app recreates thrills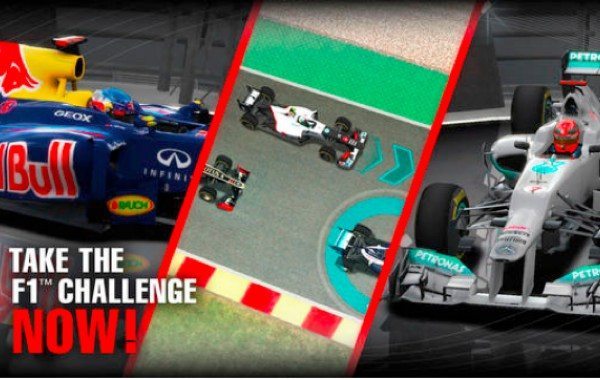 At Phones Review we always try to bring readers details about new gaming apps that we think they will find enjoyable. If you're a fan of mobile gaming and also a Formula One fan then this app could be a good choice for you. The F1 Challenge iPhone app has just released and recreates thrilling moments.
The F1 Challenge app has over 90 racing events and will take you back to the 2012 FIA Formula One World Championship. Players can become star drivers and take part in quick-fire challenges inspired by events from the 2012 season.
There are time trials to complete, race events, short challenges with 12 cars, and slick Formula One speed play using K.E.R.S. boost. Take on the personas of drivers such as Ferrari's Fernando Alonso, Red Bull's Sebastian Vettel, and McLaren Mercedes' Jenson Button.
Serious F1 fans will be pleased to hear that all of the teams and drivers from the 2012 Formula One season are featured. Official F1 circuits are also featured and there's also an in-game collection of facts about Formula One that can be unlocked to access.
The F1 Challenge app has Formula One World Championship Limited official licensing. If you want to play the F1 Challenge iOS app then you'll need to use the iPhone 4S or newer, iPad 2 or newer or iPod touch 5th generation running iOS 7.0 or later. F1 Challenge is available from iTunes here priced at $2.99/£1.99.
Does the F1 Challenge iPhone app by Codemaster Software sound like the sort of game you would enjoy playing? Maybe you're going to head straight to the App Store to check it out? If you decide to download this app we'd like to hear if you recommend it or not to other readers so feel free to send us your comments.