Alcatel One Touch Fierce video review makes plain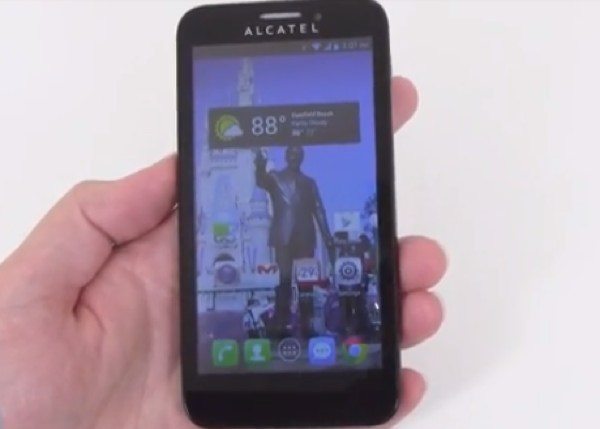 Recently we informed readers about the new Alcatel One Touch Fierce smartphone for T-Mobile. If you're considering purchasing this device and want to find out more about it, then today we have an Alcatel One Touch Fierce video review to share.
The One Touch Fierce is an affordable smartphone with some decent enough specs, and with the holiday season fast approaching it's likely to attract potential customers. We previously gave price details for this phone on T-Mobile along with some specs.
These include a 1.2GHz quad-core processor, a 4.5-inch display with 960 x 540 resolution, 1GB of RAM, and 4GB of internal memory (microSD expandable). It carries a 5-megapixel rear camera and VGA front-facing camera, and runs the Android 4.2 Jelly Bean operating system.
We have embedded a 13-minute YouTube video below this story that gives a really good look at this low to mid-range smartphone. Firstly you'll get an idea of the design with a tour around the handset pointing out some of the features and specs.
Various aspects such as the display are then looked at in more detail. The video continues with a look at the Android OS, processor performance and benchmark results, camera capability (lacks autofocus), call quality and more.
At the conclusion of the video you'll see the pros and cons of the Alcatel One Touch Fierce listed. The video review also gives an overall rating for the phone, but we don't want to give the game away so you can check that out below.
Were you thinking of purchasing the Alcatel One Touch Fierce? After watching this review have you now made a decision? Let us know with your comments.