New Angry Birds Go for Android, iOS gameplay trailer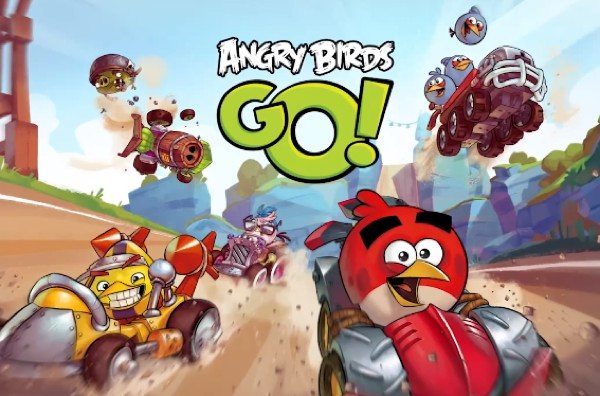 The Angry Birds franchise is a massively popular and successful series of games and not long after Angry Birds Star Wars 2 released we have now heard more about Angry Birds Go! The new Angry Birds Go Android and iOS apps are to release in December and we have official Angry Birds Go gameplay trailer to show you.
If you love Angry Birds and especially if you've enjoyed Mario Kart you're likely to find the new Angry Birds game appealing, as it brings the Angry Birds to the world of downhill cart racing. The Angry Birds Go app for iPhone and Android will release on December 11th on the App Store and at Google Play.
One of the features of Angry Birds Star Wars 2 came in the form of telepods with action figures that could be teleported into the game for customization. This must have been a pretty popular move as telepods can also used in Angry Birds Go for new karts.
Rovio points out that Angry Birds Go features upgradable karts, special unique powers for the many characters, and a fully rendered 3D world. The game will be free to play with many features and modes available from the off, such as stunt and air tracks, treacherous roads and more.
Below this story we've embedded Rovio's one-minute Angry Birds Go video trailer from YouTube. This will give you a taste of Angry Birds Go gameplay, and basically the game involves players shifting their birds, pigs and other characters on downhill kart courses.
As well as for iOS and Android devices, Angry Birds Go will also release for the Windows Phone 8 and BlackBerry 10 platforms. December 11 may seem a long time away at the moment but it will soon arrive, and we'd like to know if you're eager to play the Angry Birds Go app? Why not send your comments about Angry Birds Go!